Mascot Gaming Casinos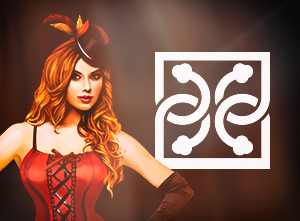 Fresh themes, attractive features, and premium designs! Mascot Gaming, a Spain-based brand, knows the secret recipe that can rock the iGaming scene!
The company opened its doors in 2011, so we can still define them as the new kids in the block, especially when compared to oldies such as Ainsworth or R.Franco.
Well, the newbies understand what the modern audience is looking for. Excitement, dynamic appearance, and fine winning possibilities. That's why it didn't take long for Mascot Gaming to become one of the leading Spanish online gaming developing brands! Well-known for their colorful slots and card games, they are strongly pushing their way into the top of this business.
What is so special about the small company of Mascot Games?
Game Selection
We are blown away by the diversity of Mascot Gaming content! Inside their gaming library, on their official website, which is, by the way, looking great, players can find a very interesting offer! The brand holds rights to a couple of dozen different titles, and each one is a wonderful story for itself.
Alongside the slots, which are the most numerous, Mascot Gaming offers Lotteries and Card and Table games. But, let's focus on the one-armed bandits, as they are the most powerful weapon of this creative brand.
Every single title we choose to play was amazing; vibrant graphical design, phenomenally crafted details, and rich features! It's impossible to find a machine of lower quality around there! Truth be said, Mascot Gaming didn't develop any signature, new features, but they worked very hard on improving the themes and designs of their titles.
The outcome of their hard work is obvious; we were blown away by the colors, background music, characters, and an overall blast of inspiration and creativity! It's impossible to pick a favorite, but we will single out a title that brought the summer back. Aloha!Tiki Bar is an ultimate tropical slot, boosted with Expanding Wilds and Extra Spins, that takes you to a place that will warm your body and soul!
Mobile Gaming
Mascot Gaming creates its content using the HTML5 system. If you are an experienced gambler on the go, you already know what this means. Each title is fully responsive and playable on every remote device. Punters have the freedom to choose the device on which they want to experience their favorite Mascot Gaming content since the games are flawlessly working on tablets and Android and iOS smartphone devices.
The playing adventure is as same pleasant as in Desktop mode. Gamblers are able to enjoy mesmerizing graphics, incredible details, and excellent sound effects. In addition, you will have no problems controlling the game; the games are adapted to extreme simplicity in mobile mode. Finally, see it for yourself, it costs nothing. No need to download any apps and the titles are available for free.
Overview
We are looking at a highly ambitious company which knows what it wants and knows how to get it! Not only do they provide first-class gaming titles, but they work in developing a white-label solution for others. Mascot Gaming is expanding into different areas of the iGaming business, and everything they touched till now, turned into gold! The only thing left to say is that we wish them a bright and successful future!
Useful Links