ReelPlay Casinos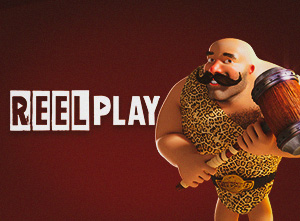 ReelPlay was originally founded in 2014, with the rebranding to the current name happening in 2019. The focus itself hasn't changed, though the name change did come with a bit of a boost to their activity. The company is all about online slots, and these do not only include their own games. They also cultivate relationships with other companies, and seek to support smaller independent studios as part of their own platform. The company is officially based in Sydney, Australia.
It's easy to see that ReelPlay is a dedicated company, with a finger on the pulse of the industry. They know what is going on, and they keep their partners and players informed on what they are up to. Add in their well-honed way of producing online slots, and you've got no reason not to check out all that the company has to offer.
It's not only small development studios that the company is cooperating with. Their games can be found on several aggregator platforms, and their intellectual property is widely used by other companies. A great example of this is the Infinity Reels, an innovation that has been picked up by companies like Net Entertainment and Yggdrasil.
Quality Online Slots
With the aim to always create unique slots, it's obvious that the company isn't going to be releasing new slots daily. In fact, they tend to come out with a brand new production every month or two. This long-term strategy has paid off, as nowadays there are more than enough games to play and enjoy, all interesting and engaging in their own way.
Quality doesn't of course just stand for a polished product. Here it means that every aspect of slot gaming is perfected to fit the individual game in question. Whether that is the general theme, the graphics that come with it, the sound effects that add to it, or the mathematical models that everything rests on, you can be sure that the end result has been carefully considered and tested.
By Player for Players
The design philosophy that reigns in the company is pretty clear. Deeply invested in slot gaming, the staff knows what players would like to see in games, and make sure that this is what the players get. The two main aims here are to push boundaries and entertain games, and of course to also dish out the sort of wins that players like to bet on.
This also means that the company takes jurisdictions, licences and regulations seriously. You might not always end up winning, but you can be sure that you've got a fair chance of doing so.
Aggregators and Partnerships
You can find our list of casinos these fantastic games are available at, which is quite an extensive list to be honest. To highlight a few of our favourites: LeoVegas, betsson, Ladbrokes, Videoslots, and Tipico. All extremely big names, which should speak for itself. When it comes to aggregators, the three main platforms that offer these games are produced by NYX, Relax Gaming and Playzido.
We already mentioned the Infinity Reels, which is licensed to several other game producers. Besides this, ReelPlay cooperates with several other development partners such as Lightning Box Games, NextGen Gaming, Gameslab, Boomerang Studios, Bad Dingo, Big Wave Gaming, Prime Craft and Hot Rise games.
Themes and Types of Online Slots
There's not any one particular type of theme that would stand out, or overwhelm the others, but clearly the company has a penchant for mythology, sci-fi and a bit of history even. This is mostly obvious via the graphics, with stylish symbols and detailed background pictures filling the screens. On that note, mobile players should take a peek, as these games are obviously aimed at that market. Though they definitely work on other devices as well.
Megaways games are quite popular amongst the titles, though you will also find the Infinity Reels present in plenty of titles too. Some of the games use a handful of paylines, others go for ways to win. You shouldn't be surprised to find cluster pays either. In other words, the company stays true to their word, always striving to keep the gameplay interesting from one slot to the next.
More About the Features
Reels that expand forever, at least in theory, are joined by a host of other features that change from one online slot to the next. Wilds and scatters are obviously in play, as are extra spins, the occasional re-spins, instant wins and other such modifiers that any seasoned slot player is probably accustomed to by now.
Though progressive jackpots don't seem to be part of the selection yet, fixed jackpots are. These easily rival any main from other jackpot games. Multipliers are something that you better get acquainted with, as they can apply to respins, wilds, extra spins and other bonuses, obviously to your benefit. Arranging the game setups and paylines in new formats is also something that can be seen as a special feature.
So What Are the Infinity Reels?
Intellectual property is what they are, as this is a system that can't be said to be a common bonus feature unlike most other specials found in online slots. The basic concept is to add new reels into the gameplay during the same spin. This allows new symbols to be added, which allows for longer and bigger symbol combinations.
The basic idea is that as long as you have a continuous line of matching symbols on subsequent reels, starting from the very first reel, new reels will be added in. Not only this, but other benefits might also be applied, such as scatter pays, win multipliers and more.
Useful Links