Blue Guru Games Casinos
Blue Guru Games joined the burgeoning industry in May 2021, eager to treat players with authentic games. Primarily focused on building online slots with immersive stories and unique mechanics, the producer is expected to deliver its first products near the end of 2021.
Operating under LeoVentures, an ambitious project of LeoVegas Group, the provider has more than solid foundations to conquer international markets. Aside from extensive knowledge and years of experience, this team has lots of enthusiasm at all levels, which will motivate them to make giants steps towards success.
What's Blue Guru Games' goal?
This studio wants to drive innovation and create games that customers truly enjoy. Knowing that Leo is already widely acclaimed as the global market leader in mobile casinos, one can be sure that the provider's content will cater to the needs of fans of gaming on the go.
This article is a unique chance to take a closer look at Blue Guru Games and find out which benefits they have from being part of LeoVegas Group. Stay tuned and keep reading!
Introducing Blue Guru Games
To build original games has been among LeoVegas's plans for quite some time, which is why the birth of this studio was marked as an exciting start of a new journey for the Group. Through LeoVentures, LeoVegas Mobile Gaming Group has a share of ownership of 85%.
Gathering a team of experienced individuals with over 20 years of presence in the industry, this producer plans to craft games for both the Group's own brands and other content operators.
As far as Gustaf Hagman, the company's CEO stressed out, the studio will be dedicated to building both local games as well as products suitable for an international clientele. The entire community gathered in Blue Guru Games is more than aware that flexibility is of great importance in a dynamic industry such as this one.
Why so?
Having in mind that trends and likes continuously change, it is very important to be able to quickly react and adapt smoothly. That's the only way to remain visible and ensure a constant revenue stream over a longer period of time.
Andrew Braithwaite, Blue Guru's CEO called this an opportunity to tell a new story every day, while James Ford, Group Casino Director pointed out that having an in-game studio is an exciting moment in the company's career, as well as a great chance to showcase new mechanics while relying on data and player feedback.
What is LeoVentures?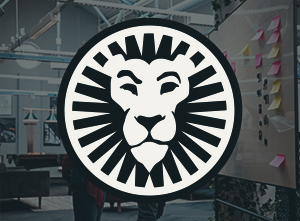 This project was born as an idea to give versatile companies the chance to retain their unique identity and independence at the same time contributing to LeoVegas' continuous growth. It's an opportunity for both sides to progress continuously and reach a wider spectrum of audiences.
Blue Guru Games aside, LeoVentures gathers the following enterprises:
Launched in 2019, this operator joined the scene with a clear vision- to offer the ultimate esports betting experience and establish itself as a leading name in the niche. Sweden and the Nordics were the provider's initial focus markets, but their plans include international expansion as well.
In addition to an impressive selection of e-sports, Pixel.bet is equipped with an excellent selection of casino games. Some of the producers featured in the lobby include Evolution, ELK Studios, Play'n GO, Nolimit City, Red Tiger, and more. It holds multiple licenses and has top-notch optimization for mobile devices.
This website represents a platform for streaming with an active social casino forum. The team cooperates with both operators and providers, aiming to present the freshest and the trendiest products to players.
SharedPlay's vision is to create the future of online gaming by redefining how people play. The team's mission is to transform solo gaming sessions into engaging multiplayer entertainment experiences.
Another interesting fact about this company is that they are the first B2B solution with a SaaS model that makes it possible to offer a gaming experience in multiplayer mode. What they possess is a cutting-edge technology tool that enables punters to play together, and share all the excitement of gaming. On top of that, they can interact with each other through a diversity of social features.
Building Strong Reputation
Blue Guru Games operates under LeoVentures, which is just one of the many ventures the Group has.
One of them is LeoSafePlay, a platform that hosts a multiverse of helpful tools which aim to maintain a high level of responsibility. To ensure sustainable growth, a company needs to put all the efforts to maintain a safe and fun environment, which is precisely why this project was born.
In 2017, when the corporation celebrated its 5th birthday, it proudly presented Leo Initiative, a charity project which supports two organizations: the Wildlife Conservation Network and the Lions Foundation. Its mission is to ensure the survival of the king of beasts.
Also, the Group runs multiple entertainment facilities, all of which are top-ranked among punters from all over the globe. Those are:
LeoVegas, Royal Panda, GoGoCasino, LiveCasino, Bet UK, Pixel.bet, Pink Casino, 21.co.uk, Slot Boss, Castle Jackpot, Crown Bingo, UK Casino, M Casino, Bingo Stars, Slot Mob, Slotto, and Legs Eleven.
As you can see, these brands are dedicated to various verticals, covering not only those who appreciate slot games but also those who prefer live games, bingo, or sports.
So, how will that affect Blue Guru Games?
Thanks to such a strong international presence, the studio has excellent visibility from the very first moments. With such a great advantage, their products will quickly get noticed and recognized in every corner of the world.
Anything in the Pipeline?
As we hinted in the beginning, the very first slot games from Blue Guru Games are expected to go live in the final months of 2021. The studio's titles will complement the content from the other 60 casino game providers that LeoVegas has access to at the moment of writing this article.
In addition to this, the producer pointed out its enthusiastic plans to deliver at least 20 games in the coming 24 months. This means that fans will be treated with approximately one new exclusive release per month.