This Casino has a Warning!
All Kindred Group casinos have been placed on our warning list for unethical business practice. Their affiliate program is refusing to pay our current marketing fees and all future earnings owed to us, in light of this we cannot trust them to pay players and therefore we cannot recommend them. If they are cheating their marketing partners then they are capable of cheating their players. Please proceed with caution.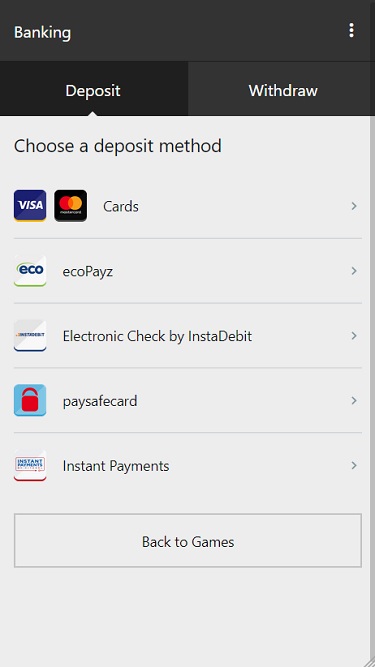 Currently Available on iPad, iPhone, Android, BlackBerry, & Other Mobile Devices review
32Red Mobile Casino is quite possibly one of the most respected brands in the entire gambling industry. After all, 32Red has been in business for many years now and they've become extremely popular with players from all around the globe. First established as an online gambling site in 2002, they have since expanded their offerings to include a premier suite of mobile games. Therefore, if you've been looking for a place to play all of your favorite games on your mobile device, you may not need to look any further than this respected mobile casino.
In an effort to provide our website visitors with as much information as possible about this particular site, we've put together a complete review below that we strongly encourage you to read through in its entirety. If you do, you'll be more than able to make an informed decision about whether or not this is right place for you to play mobile games for real money. Some of the information that we'll cover about this site below includes their device compatibility requirements, the safety and security measures that they've taken, their selection of games, and their player promotions. We feel that these areas in particular are extremely important
Device Compatibility Requirements
If you're considering using your mobile device to play games at this site, you'll need to determine whether or not your mobile device is compatible with their software. Fortunately, nearly all of the most popular mobile devices are currently supported; including devices like the iPad and iPhone as well as most Android and BlackBerry devices. Should you have a device other than the ones we just mentioned, you're not out of luck yet because your device may still be supported. In order to know for sure, you simply need to contact one of their customer service agents and they'll happily check to see if you can use your device to play their mobile games. And in the very rare instance that your device isn't yet supported, there's no need to fret because technology is advancing so rapidly that it won't be long before each and every mobile device on the market will be compatible with their software.
Safe & Secure Mobile Gaming
What's perhaps most impressive about this gaming site is that they are licensed by the Government of Gibraltar as well as the Gambling Commission of the United Kingdom. These two licensing authorities are very well respected and thus you can rest assured knowing that you'll be in good hands if you decide to create an account and play any of their mobile games for real money. In addition to being licensed, they also hold the eCOGRA Seal of Approval, which demonstrates their commitment to offering safe and fair games to players from around the world. And last but not least, they are one of a small number of gaming sites that are publicly traded on the London Stock Exchange, which further demonstrates that they are serious about maintaining their position as a leader in the gambling industry.
Game Selection & Featured Games
In case you were wondering, all of their games are powered by Microgaming software, which is of course one of the premier software providers for this particular industry. In business for more than a decade, Microgaming has developed an impressive collection of games over the years that you're sure to love. A sample of the games that they currently have available includes mobile roulette, mobile blackjack, and mobile slots among others. Of all the mobile games that they have to choose from, we are most fond of their slot machines because they are definitely some of the best mobile slots that we have ever played. Some of our favorites include games like Thunderstruck, Major Millions, and Mega Moolah just to name a few. Regardless of which games you enjoy playing the most, we have no doubt that you'll be able to find plenty of games that interest you at this prestigious site.
Player Promotions & Other Benefits
If you enjoy watching TV, there's a fairly good chance that you've heard of this site before because they are always running TV advertisements that showcase their latest promotional offers. And when you visit their website, you'll see several "as seen on TV" references on their promotions page that can help you identify which of their offers were made with television viewers in mind. Some examples of the various promotions that they've been known to run over the years include new player welcome bonuses, free bonuses with no deposit required, and cashback offers just to name a few. In addition to their bonuses, they also have an exclusive VIP Club as well as a Red Ruby Rewards program that was created to reward players for their loyalty. With all of these benefits available, this site certainly should be at the top of your list if you're looking for a trustworthy site to play mobile games that has plenty of perks available that you can take advantage of.
By
GamesAndCasino