Zynga Lowers Expectations; Puts Eggs in Mobile Basket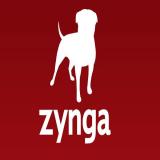 Zynga says delayed game launches and disappointing reception of existing games are the reasons it is lowering its revenue expectations for the remainder of 2012. Reaction to the announcement that the company will come in anywhere between $90 to $105 million short has investors scurrying.
In a press release, Zynga stated that the 3rd quarter continued to be a challenging one. It also reiterated its intention to continue to invest where it maintains a legitimate stronghold–the mobile sector.
In a blog post to the company, Mark Pincus, Zynga's founder and CEO, added additional detail to Zynga's Wall Street reforecast.
"The challenges we faced in our web business in Q2 continued in Q3 and while many of our games achieved plan, we still experienced overall weakness in the invest and express category. To address this we're further investing in other genres like casino where we already lead with Zynga Poker and blue PVP, a category we pioneered with Mafia Wars, and now have the opportunity to reinvent with the industry's best talent here at Zynga…
"So why are we lowering 2012 guidance? There are a few factors contributing to a weaker than expected outlook for Q4. The reduced performance of some of our live web games is continuing to impact results and we have several new games which are at risk of launching later than expected."
He goes on to end on a positive note, reminding his employees "not to lose sight of the bigger picture. The world is playing games, and is increasingly choosing social games. Zynga has become synonymous with social gaming."
While that may be true, Zynga is taking a risk in hoping that all of its eggs are in the right game's basket. It seems Zynga's future will depend on the success or failure of what they hope is the "next big game".
According to a BusinessInsider article, Mark Pincus has less than a year to turn Zynga around. Mark Pincus, Zynga's founder and CEO, holds just over 50% of the voting shares. While he may not be chomping at the bit to sell his company right now, analysts and shareholders may recommend he start fielding offers if the company can't deliver positive results. However, since the company currently has solid cash flow, it still has some fight left in it.
The question, states the BusinessInsider article, is this: How long can Zynga hold onto its most valuable asset–its high-profile talent–if it continues to tank revenue?
Author: GamesAndCasino