Free Craps Game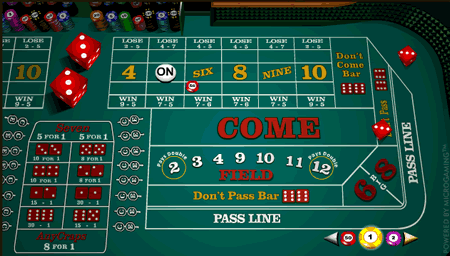 This free Craps game starts out at 1.00 per game and can be played at 20.00 and 50.00, also in multiples. This is a free Microgaming craps game.
This free Craps game wagering: Bets on this game are in multiples of $1.00, $20.00 and $50.00 per game.
Free Craps names: Some names of rolls made, are Snake Eyes, Loose Deuce, Easy Four, Fever Five, and Easy Six.
You're also welcome to read our full-page review on Microgaming Craps