Killer Whale Online Slots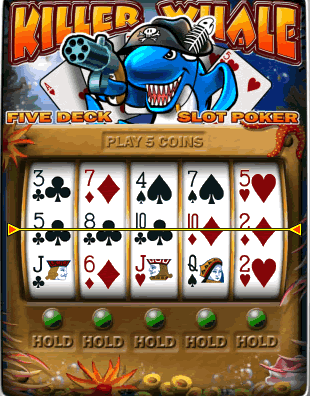 Killer Whale
Killer Whale - 4 reel, one pay line. Coin size ranges from 25 cents up to $5.00. You can play from 1 to 5 coins.
Play 5 coins to get the maximum payout. This slot is like a video poker game. Except it has 5 decks.
You can hold cards and spin again to make the best poker hand.
Hit Royal Flush to win $4000.00 on a $5.00 bet.
Hit 5 of a kind of the same suit and win the jackpot of 10,000 on a $5.00 bet. If you like slots and poker.this games is great!!