Haunted House Online Slots
A 3 Reel 5 Payline Slot Machine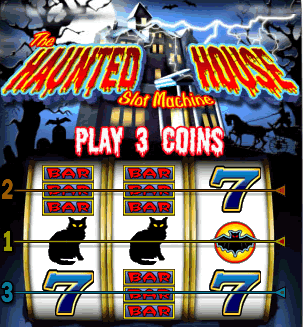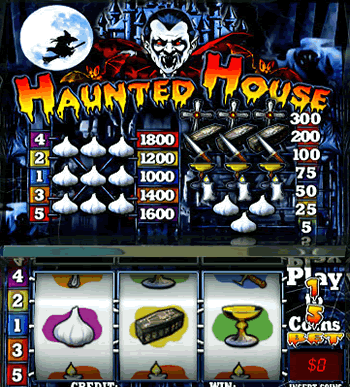 Haunted House- 3 reel, 5 paylines Coin sizes range from 5 cents to $5.00 per line.
You can play from 1 to 5 lines.
Be sure to play 5 lines for the highest payout.
Hit 3 Garlic symbols on the pay line and win from $1000.00 to $1800.00 on a $5.00 bet!!!!
Hit the big one and you can buy your own Haunted House!!