Bar Seven Online Slots
Bar Seven slots have 3 reels and 7 paylines where prizes await you when all the sevens line up!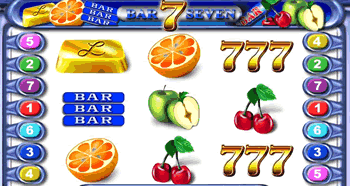 Coin size ranges from $1 up to $50.00. You can play from 1 to 7 lines.
Hit 3 7's for a win of $100.00 on a $7.00 bet.
Now get in there and line up all those cool symbols and go for the sevens!
Play Bar Seven Online Slots at the Following Recommended Casino