Mobile Casinos- How to Play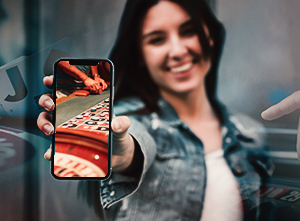 Mobile casinos and how to play: You may have a few questions and we're happy to help you where we can. The world of mobile gambling is growing profusely. If you have yet to dip your toes into this portable entertainment world, you won't be disappointed.
How to Find a Mobile Casino.
Finding a mobile casino is extremely easy. In fact, we've done a lot of the hard work for you. Below is a list of mobile casinos aligned with reputable casinos that have passed our stringent recommendations for player and affiliate treatment. All you need to do is select the casino that works with your mobile device, and register for an account.
How to Sign Up at a Mobile Casino.
Most mobile casinos, like All Slots Mobile Casino and Jackpot City Mobile Casino, offer an easy four-step process to register your mobile number and download the casino software. Others require a bit more information to get started.
Regardless of the casino you choose or the mobile device you play on, here's an important tip:
Create your casino account with your laptop or desktop first…
Here's why:
Filling out registration forms on your computer is much easier than trying to navigate the field blanks on a mobile device.
Completing the player registration gets you immediate access to perks.
Using a desktop or laptop allows for more privacy when entering your deposit information.
Having a complete player registration on file means that you will have quicker access to the games you love when you do sign in on your mobile device.
Nearly every mobile casino will link your player rewards points no matter what device you play on; creating the account on your desktop means you'll have even more games to choose from when you aren't playing on your mobile device.
How to Play Mobile Casino Games.
This is the fun part. Once you've selected the best mobile casino for your needs and completed your registration, head to the casino's URL or their mobile casino page. Most mobile casino pages will recognized your device automatically and direct you as needed with easy to follow prompts and large, thumb-friendly buttons.
From there, all you need to do is sign in, select your game, and start playing. The list of available mobile games grows with each passing day it seems, so you may find yourself trying several before one strikes you.
Learning how to play mobile casino games isn't so much the question as is when and when not to play them—but only you can answer that. Actually, we can help you with that, too.
Read our article on Mobile Casinos and Gambling Responsibly for more advice on that topic.