BGaming Joins Forces with Betara in Latin America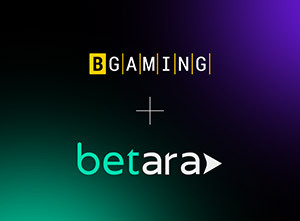 Something extraordinary is brewing in the Latin American casino landscape, and its impact could redefine the entire industry. BGaming and Betara, two bigwigs of the online casino domain, have sealed a groundbreaking deal. This partnership not only diversifies BGaming's presence across Latin America but also promises a gamut of over 100 revolutionary game titles. With this alliance, the duo is set to challenge the conventional norms of online gaming, introducing disruptive technologies and gameplay mechanics that have never been seen before in the region.
What sets this deal apart is not merely the number of games but the pioneering technology that powers them. Expect not just slot machines and card games but a range of offerings equipped with AI-generated features and mechanics that are making waves in the industry.
The Genesis of BGaming
Originating as a division of SoftSwiss, BGaming emerged in February 2018 as a dedicated entity for constructing casino content. SoftSwiss has been a stalwart since 2008, originally functioning as an aggregator of diverse online casino games from multiple developers. The highly talented engineers, artists, and designers behind the brand come from this esteemed lineage, delivering top-of-the-line casino content.
Betara is not the first Latin American brand to recognize the genius of BGaming. Earlier this year, the latter has successfully inked deals with Dotworkers and Betmexico, further fortifying its foothold in the region.
The Road Ahead
With this monumental partnership, both brands are poised to set a new standard in Latin America's online casino sphere. It's not just a collaboration; it's a vision for the future, a digital revolution that's ready to unfold.
If you're new to the realm of online casinos and want a quick tutorial, you might find this guide for beginners particularly helpful. It's a great resource for learning the ropes of the digital casino world!
Olga Levshina, Chief Commercial Officer at BGaming, said: "Actively developing our business in LatAm by establishing our reputation for delivering high-quality content, seamless integration and a smooth start-up continues to be a top priority for us. We look forward to a successful ongoing partnership with Betara and providing our ever-expanding portfolio to its players."
Source: "BGaming To Boost Latam Growth With Betara Content Partnership". BGaming. September 13, 2023.
By Ivan Stefanovic