Free Pop Bingo Game
Pop Bingo - Free Online Pop Bingo Game by Playech.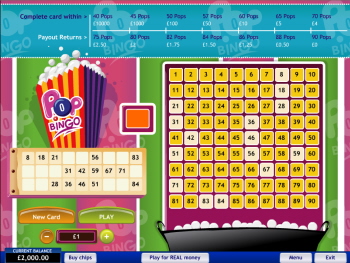 This free Pop Bingo game consists of a bingo card with 90 numbers on it. You select a card of your choice and then press play, and the bingo balls start popping.
How to play this free Pop Bingo game:The more balls it takes to cover your chosen numbers, the less money you win.
Cover all your chosen squares within 40 balls to win the jackpot.