Free Mega Ball Game
Mega Ball - Free Online Mega Ball Game by Playech.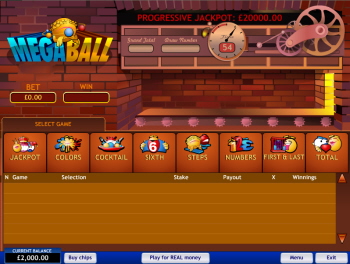 In this free Mega Ball game, you pick your game from Colors, Cocktail, Sixth, Steps, Numbers, First and Last, and Total.
Then pick the numbers you want to play.
Make your bet, confirm, and play.
Free Mega Ball game wagering.
Bets on this game range from 10 cents to $20.00 per game.