Free Baccarat Game
Baccarat - Free Online Baccarat Game by Playech.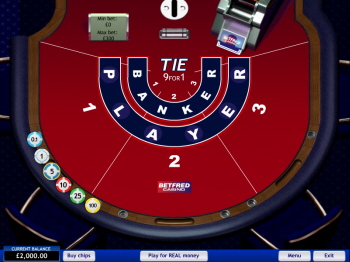 The winning hand in this free Bacarat game is the one closest in total to 9, and aces count as 1 in this game.
Free Bacarat game wagering:
Bets range from 1 cent to $100, and maximum bet on this game is $300.
How this free Bacarat game is played:
Face cards count as zero and all other cards are counted at face value.