Free Around the World Game
Around the World - Free Online Game by Playech.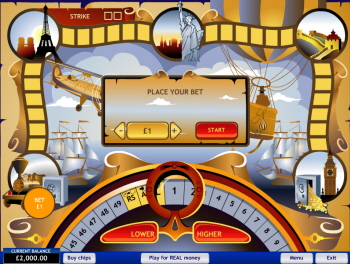 The object of this free Around the World game is to move forward by guessing whether the next number will be higher or lower than the one before.
Free Around the World game wagering:
Bets range from 10 cents to $10.00 per game.
You have to fill in a certain number of squares on your trip around the world to get to the next pay level.
Go to Paris, New York City, China and end up in England to win the max payout.