Free Roulette Game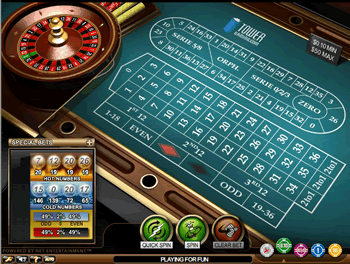 Try this lively free Roulette game, if you enjoy watching that roulette spin come on in, where you can bet a maximum of $100 per spin.
Free Roulette game wagering: Bet on black or red, odd or even numbers, and feel the excitement as the roulette spins to its final stop.
You're also welcome to read all our Stategies and rules for Roulette.