Free Craps Game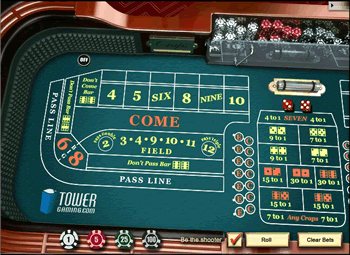 In this free Craps game, you can either be the shooter or bet on the other shooters roll.
So if you enjoy the roll of the dice, free Craps is the game for you.
The free Craps game wagering: A bet for each roll of the dice is $100.
You're also welcome to read our full-page review on NetEntertainment Craps to learn more about the game. We suggest playing the free craps game now, to get a hands-on experience.