Free Keno Game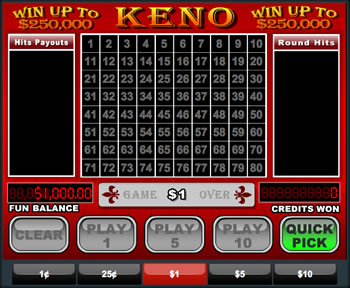 This free Keno game is played just like the lottery, either pick the numbers yourself or have them chosen at random for you.
Free online Keno game wagering: Bets range from $.01 to $100.00.
Play for as little as a penny per game, up to $10.00 per round. You'll have the ability to play one to ten rounds.
Grab yourself some eggs from the buffet and prepare your free Keno card—this game is as old as casinos themselves.