Free Flip Card Game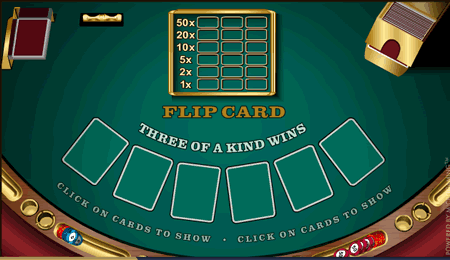 This free Flip Card game consists of 6 cards, which are dealt face down on the table, flip them over, match them and win.
Starting this free Flip Card game: When you turn the 6 cards face up and match 3 cards, you win 1X to 50X the amount you have bet for that hand.
Free Flip Card game wagering: Bets range from $2.00 to $100.00 per game.