Free Baccarat Game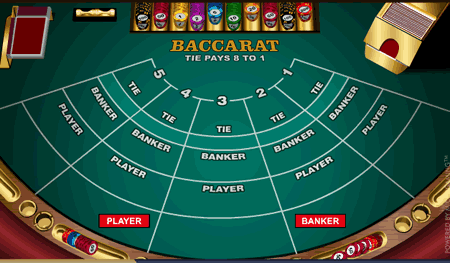 Bacarrat is a card game that is played with the winning hand being the one closest to 9 in total.
Aces count as 1, face cards count as 0 and all other cards count as face value. On this game of bacarrat, bets range from $10.00 to $500.00 per hand.
Play Baccarat game for free, or play for real money at any of the recommended online casinos below.