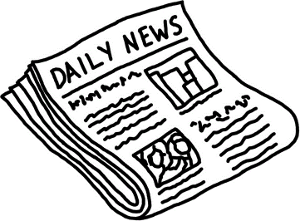 VIP Slots online casino has discovered what millions of us have been searching for since the start of the 9-5 Grind, a cure for "The Mondays". And not only every Monday, but the most important Monday of all: the one that starts tomorrow. It's not a magic pill or an enchanting dance or a potent concoction of caffeine, dairy products and chemical sweeteners (although you are certainly encouraged to continue your routine if it helps you make it through the day!).
VIP Slots has discovered that the cure for Mondays is only $3 and a spin away! That's right. The official cure is to participate in one of the daily slots tournaments, namely the next one, which is the Lucky Lady Slots Tournament on Monday, February 28th. It's the last Monday of February and the last day of February, which means you can have the best March possible now that the first week has no rude Monday interruption for several days. It also means that winning a Monday slots tournament puts a shiny, rosy, sunny hue on a fresh new month. And, really, couldn't we all use a little of that?
Whether you are a lucky lady or you need a lucky lady (or perhaps, a little bit of both), this February 28th Lucky Lady slots tournament will give you something to live for at the beginning of the work week. What better way to pass the time than with online slots and the potential to win a stack of cash? It might even be worth a day off (or two).
The Lucky Lady slots tournament starts at 12:01am on February 28th and goes through 11:59pm that same day. Here's to starting Tuesday (and March 2011) with a ray of good luck!