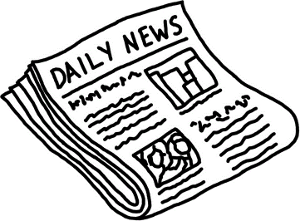 The Times
June 11, 2006
By Patrick Hosking
MICHAEL SPENCER, the City tycoon behind the money-broking firm Icap, has taken a personal bet on the future prospects of an online backgammon firm, The Money Gaming Corporation.
Mr Spencer is understood to have injected several million pounds into the London-based company in return for a 30 per cent stake.
The Money Gaming Corporation was founded two years ago by Liad Shababo and Jonathan Caplan. It offers web-users the chance to play a range of games against one another for money. As well as backgammon, players can challenge one another to chess, mahjong, gin rummy, Othello, Connect 4 and virtual snooker and pool. Other branded games such as Monopoly and Scrabble could follow if licensing arrangements can be agreed.
Players can play for fun or for money. The company takes 10 per cent of the money staked. It also makes money offering its platform to other media groups and has already signed up Trinity Mirror, Maxim and Wanadoo.
Mr Shababo, who has a 15 per cent stake, said that about 5 per cent of players now staked money and the number of gamers playing for money was rising by 35 per cent month on month.
He said that the business model was similar to PartyGaming, the £5 billion online poker business whose popularity was because players played one another rather than against the house. However, unlike poker, which is classified as a game of chance, backgammon and other games on The Money Gaming Corporation's website are classified as games of skill, which means that there is no regulation. Players can also pay using PayPal, the online "wallet" system owned by eBay, which declines to do business with conventional gambling sites.
Mr Spencer made the investment through his private vehicle IPGL, through which he also owns stakes in City Index, the spread-betting firm, as well as interests in media companies and fund management groups. He was introduced to the business through an Icap colleague who had backed the business in an earlier £1 million capital raising.