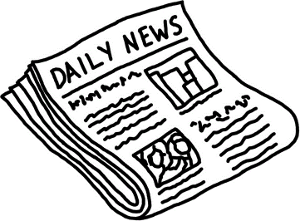 The First PartyGammon.com Million Will Draw 128 Competitors to The Bahamas, Half Qualifying Online-Event to be Filmed for Worldwide Television
GIBRALTAR, July 10 /PRNewswire/ — Offering the largest guaranteed prize pool in the history of backgammon, PartyGammon.com today announced that it will stage the PartyGammon.com Million at the famous Atlantis Resort on Paradise Island in The Bahamas, on January 21st-25th , 2007. Half of the field of 128 players will be filled by online qualifiers and the other half from players who directly buy-in to the tournament.
The location will be familiar to long-time backgammon enthusiasts because it was the venue where the World Championships of Backgammon was at its pinnacle of popularity between 1975 and 1978, when the legendary Paul Magriel reigned as the leading champion. That event has now moved to Monte Carlo, but the US$500,000 guaranteed first prize of the PartyGammon.com Million is estimated to exceed this year's World Championship top prize five times over!
Anticipated to become the game's most glamorous event, many of the globe's top champions and international celebrities will attend the PartyGammon.com Million, designed to complement the flourishing new era of popularity in the game. The PartyGammon.com Million will be filmed for television and then distributed to key television networks around the world.
"The PartyGammon.com Million is a milestone in the game of backgammon. It takes the game to a new level," said PartyGammon.com spokesman Warren Lush. "For veteran players and champions, there will finally be a tournament worthy of their talents and with prize money to match. For new players, they are coming to the game just as it makes a huge leap onto the worldwide stage with this US$1 million televised event."
PartyGammon.com, the newest offering in the PartyGaming Plc's growing suite of online games, burst on the scene in June and has quickly moved to become the favorite of online backgammon players. The PartyGammon.com Million will set the new world standard for backgammon tournaments.
Sixty-four players will qualify through online tournaments on PartyGammon.com. Online qualifiers will begin on July 10 2006. Those wishing to fill the other 64 spots by buying-in for the US$10,000 entry fee are advised to reserve and pay for their seat as soon as possible – all seats to the event will either be pre-sold or won online. For more information go to: PartyGammon.com.
The tournament's first prize is a mouth-watering US$500,000 while the remaining half million dollars will be distributed to other finishers in the main and consolation event.
But there will be far more in store for all the participants. Players will arrive on January 21 2007 to a lavish Welcome Cocktail Party, followed by an exciting exhibition match between two former World Champions. The following morning guests will attend a motivating lecture by a top player, who will also answer questions on game strategy. Beside the Main Event, there will be plenty of side action. The Grand Finale on January 25 2007 will be followed by a Gala Dinner and the Awards Ceremony.
Even for those going home without prize money, the experience will still be memorable because of the glorious setting. Atlantis Paradise Island is a luxurious, exotic and renowned resort which features a 34-acre waterscape, the world's largest outdoor aquarium, 11 exhibit lagoons with over 200 species of tropical fish, cascading waterfalls with a rope suspension bridge, Predator Lagoon with sharks, barracudas and stingrays, including a 100-foot viewing tunnel, and a lazy river ride for rafting. Atlantis Paradise Island is one of the Bahamas' most spectacular resorts, filled with activities sure to thrill and delight everyone.
About PartyGammon.com
Known as "the game of kings" and requiring skills of timing and calculation, backgammon is one of the world's most popular games and one of its oldest, with variants dating back more than 5,000 years. PartyGaming has now brought this history to the modern world of the internet, enabling new and existing customers to play backgammon, poker and casino all from a single PartyAccount. PartyGammon.com offers games to play for free or for cash for a variety of gammon versions, including Hypergammon and Nackgammon. As with all the products in the PartyGaming portfolio, customers can access PartyGaming's 24/7 customer support for any questions about getting started or using the product. PartyGammon.com features cutting edge technology and was developed entirely in-house.
About PartyGaming Plc
Founded in 1997, PartyGaming Plc is the world's leading online gaming company and owns and operates PartyPoker.com, the world's largest online poker room, as well as EmpirePoker.com. Other online gaming activities include casino, principally through PartyCasino.com, StarluckCasino.com, online bingo through PartyBingo.com. and online backgammon through PartyGammon.com.
PartyGaming Plc is listed on The London Stock Exchange under the ticker: LSE:PRTY. In the year to 31 December 2005, the Group had revenues of US$977.7m and generated profit before tax of US$324.9m.