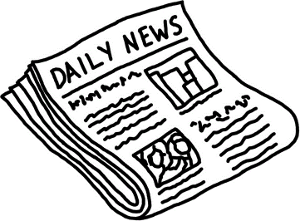 iGaming
BUSINESS
24-07-06
July 24th, 2006 (London, UK) – GameAccount Global Ltd. (GameAccount), the #1 online skill gaming provider (www.gameaccount.com), and Pokerzone will collaborate to bring viewers live Backgammon via Pokerzone's global Poker and gaming lifestyle channel (pokerzone.tv) available via satellite, cable and broadband television.
The partnership means that Pokerzone will use live in-game footage taken from GameAccount's WorldGammon brand and destination site (www.worldgammon.com) to educate and stimulate interest in this classic parlour game. Backgammon has a huge worldwide player base and its legal status as a pure game of skill has ensured a dedicated online audience as well. Hundreds of thousands of people enjoy a daily game of virtual Backgammon, from recreational newcomers to the more serious experienced pros.
Pokerzone (Sky Channel 843) will drive the editorial content and draw on GameAccount's existing expertise to demonstrate the appeal of Backgammon to a targeted gaming audience. Each episode will last 3 hours for an initial run of 12 episodes, as well as additional repeats, every weekend, starting this October.
This unique collaboration marks the first time online players will be used to specifically promote and demonstrate Backgammon. Pokerzone have already achieved a track record in televising Backgammon, debuting the world's first televised matchplay Backgammon event in addition to a series of lifestyle documentaries surrounding the "Sport of Kings" in 2005.
"GameAccount's successful online Backgammon network and brand allowed us to make an informed choice of partnership for continuing with high quality and entertaining Backgammon programming on Pokerzone. We expect these new programs to inform our audience about the cross-over appeal of this compelling game steeped in the competitive culture associated with Poker." said Jim Sibcy, CEO of Pokerzone.
Kevin Dale, GameAccount CEO: "This fantastic opportunity marks another succesful venture into television for the company. Pokerzone have a proven record in capturing the value and excitement of gaming products for broadcast purposes and we hope to combine efforts to be able to take Backgammon to new levels of popularity and recognition".