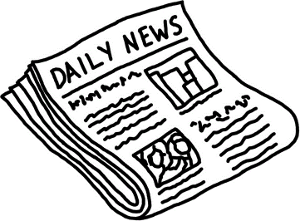 May is just around the corner and Crazy Slots online casino wants to make sure you get the most out of it. Here are the highlighted high-dollar online slot tournaments for the coming month.
Crazy Slot's May Kickoff $15,000 Guaranteed Tournament
Starting at 10:30pm (EST) on Sunday, May 1st and going until May 6th at 10:30pm (EST), Crazy Slots is hosting its May Kickoff $15,000 Guaranteed online slots tournament, with seven full days of the 5-reel Wheel of Chance slot game.
Entry fee and re-buy are an affordable $6.99 each
Get up, enjoy your blissful Sunday morning, have some leisurely fun in the afternoon, and then make sure to log into the $15,000 Guaranteed online slots tournament at 10:30pm.
Crazy Slot's Cinco de Mayo Slots Tournament
Get a piece of the action with the Cinco de Mayo online slots tournament. Starting on Thursday, May 5th at 9am (EST) and rolling through 11:30pm (EST), the Cinco de Mayo slots tournament features a low entry fee–just 55 Cents–and gives each player a chance at winning a percentage of the gathered pot. Rebuys are also just $.55.
To keep with the theme, the featured slot game for the tournament is La Cucharacha, a 5-reel, 25-payline online slots game.
Pour your tequila, enjoy some guacamole, and dip your chips into that pot jackpot. Buenos suerte!
More tournaments are coming down the pike next week, including a $25,000 Mother's Day slots tournament and a Friday the 13th Special Slots Feature. Stay tuned!