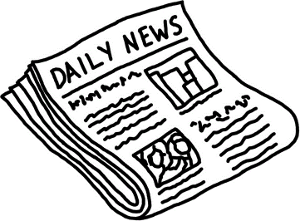 Last week, 624 online poker players lined up to compete in the Bodog Poker $100,000 Guaranteed Sunday tournament. After the last hand was dealt, one player by the name of palodeaba came away with $23,600 as a first prize. Second and third place prizes went to players GoodTrees ($13,600) and lucky_dawg ($9,100).
Were you among the other winners of this Bodog tournament? I only listed $46,300 in prizes–there was still plenty of money to float around to the other winners. If you did not walk away with a fist full of cash, did you at least try? If not, I'd like to ask you what is holding you back. These big-money poker tournaments tend to seem larger than life, particularly when there are six digits in prize money. Leisure poker players tend to get intimidated, or find the buy-ins not worth the potential reward. I'd agree that paying $150 to play in a poker tournament can be a risky maneuver. I'm sure there are lots of places you, as a reasonable human being, could and should spend that money. If that were the only way to play in big cash poker tournaments, you'd never get me anywhere near them either.
The truth of the matter is that there are several ways to jump into high-payout poker tournaments. Using the Bodog $100K Guaranteed as an example (and including their tournament map below as one great illustration of possibilities), I would venture to guess that very few people pay the going rate for tournament entry. Just like college tuitions, there's the going rate that is published, and then there's what everybody else actually pays. Think of some of the satellite games as your "scholarship" games–prove your worth, and you'll get a real education for a fraction of the price of admission. Where else can you earn a year's salary in one game for as little as a $1 buy-in in a small stakes tournament? These satellites don't pay in cash–they pay in oppoturnity. Where will you be when it knocks on your table?
Take a look at how easy (and cheap!) it is to get in on the action in a six-figure online poker tournament. Look at how much fun it could be–for less than the price of a Happy Meal, and far better for your liver (and your soul). I'm not telling you to play outside of your means–but rather to but the meaning inside your play.
You never know what you can get until you play–so play and qualify today!