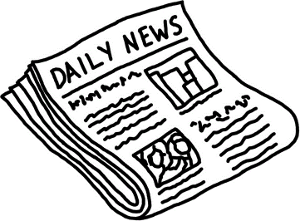 International record label Bodog Music hosts its annual poker tournament at the Tweeter Center in Camden, New Jersey on August 3rd. Bodog Entertainment brings its unique, high class brand of gaming entertainment to the Warped tour again this year.
Calvin Ayre, founder of Bodog Entertainment
said "We are excited to bring our poker tourney back to the Warped Tour this year. By all accounts it was a highlight of last year's run." Ayre also said " With the Vincent Black Shadow playing and the swag bags we have been handing out, our involvement with Warped is even greater, but it wouldn't be complete without the poker tourney for the bands."
In what will be the hottest after hours party to hit Warped all summer, all the musicians performing on the tour and traveling staff will be invited to draw cards in the rock star game of choice, Texas Hold 'Em! The players will have the chance to prove their poker skill on custom Bodog poker tables, while competing to win the grand prize package of an Apple iPhone, Bose noise canceling headphones, and a custom poker table with a coveted Bodog chip set.
While Fuse TV cameras roll to capture the event for the station's "Warped Wednesdays" show, an experienced team of dealers, tournament directors and the famed Bodog
Girls will be on hand to make sure the 80 tournament players are treated like poker pros. Everyone who comes in the door will be able to sample some delectable treats, as they are greeted at the door by a bounty of beautiful Bodog Girls, that will be handing out goody bags filled with killer Bodog merchandise.
Josh Bodwell, was the 2006 winner, who is the guitarist for Split Fifty. Crowds are expected to even grow larger for this years event, as antes will rise as the stakes get higher and players are eliminated. Who will the big winners be, and who will be crowned kind of the Bodog Entertainment
Warped Tour 2007? As excitement fills the air for the Tournament, stay tuned to find out who the lucky Tournament winner will be.
Read more at Bodog.