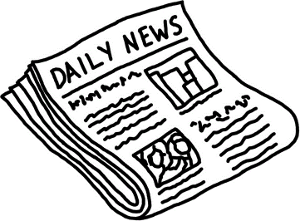 In a standard setup, a blackjack tournament will last several rounds with up to 6 players battling out each round. On completion of each round, only one or two players will progress to the next level. A preset number of hands will be played each round. All players will start the round will an equal amount of chips. The player (or players) with the largest remaining bankroll will continue. Rounds vary so you should always check the rules before the game, but generally they will last between 15 and 30 hands. Occasionally tournament chips have a monetary value but nornally they just have a chip value.
The tournament begins with each player being dealt a single face up card from a standard 52 card deck.
A button is placed next to the player with the highest card to indicate he is first to play. His position is known as first base. The button rotates in a clockwise position around the table. It is important to note that the person who bets first on any given hand is at a disadvantage. This becomes more crucial at the later stages of the round.
Tournaments vary in size but generally consist of between three and twenty rounds. The final round usually has six players battling it out to become the tournament winner.
Live blackjack tournament buyins usually consist of an entry fee and a house fee. If the entry fee is $10, then the house fee will be around $2. All the entry fees are added together to make up the prize fund. The house fee goes to the host, which in this case will be the casino. Online house fees are usually less, so a $10 buyin and $1 fee is the norm. Often tournaments have guaranteed prize funds. This mean that even if there is a shortage of players, the prize pool has a guaranteed minimum.
Often when you are playing a blackjack tournament in one of the biggest venues, you will have access to special room prices and free food, so if you are on a budget, it's a great time to visit your favorite casino.
Buyins vary from casino to casino. You may find tournaments for as little as $10 and if you are a high roller, you can always find higher buyin events with larger payouts. Online blackjack tournament players can find games for as little as a dollar, often some freerolls are held where you can win some real money with no risk to your bankroll.
Playing blackjack tournaments online are a great way to hone your skills. In the next blackjack tournament series installment, we will touch on a little blackjack tournament strategy.