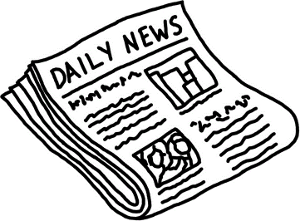 I'm not a big fan of history for facts. "His" Story", implies whoever said it done it, nonetheless, it makes interesting reading. Most games evolve from something, so we will never really get a black and white answer to the question.
Paper and cards are thought to have been invented in china, 95 BC, but was first reported by Ts'ai Lun, an Imperial Court Official to the Chinese Emperor 200 years later.
The first record of playing cards was the Chinese Domino Deck, which used all 21 dice combinations in 905AD, so my guess is that blackjack, in its earliest form originated in China. Ignoring my thoughts on the issue, it's generally believed that blackjack originated in France, Europe during the 18th century.
In the 19th century, blackjack became the game of choice for many people in the USA. Then, the game was more of a female pastime. It grew in stature through the 19th century. The game was still primarily dominated with women because they were not allowed to play any other casino game with their male counterparts.
In 1962, Dr.Edward O.Thorp, published his book, Beat the Dealer. It was the first book of its kind that proved blackjack could be mathematically beaten. Men soon realized the merits of the game and started getting more involved. Now, if you walk into a casino the game is primarily a male dominated game.
When bricks and mortar casinos realized the demand for blackjack they started to develop new edges to the game. Most of these developments evolved in the 1970′s when the famous card counters, Al Francesco and Ken Uston made their millions.
Blackjack tournament history is a bit patchy but Donald Catlin claims that there was $500 buyin tournament with a $250 entry fee, back in 1979. This is not confirmed but tournaments were certainly played during the early 1980′s.
There was a bit of a lull in blackjack tournaments from the late 1980′s to the turn of the century. Many casinos thought that these games would encourage card counting development amongst their customers which would in turn ebb away at their profits.
During the barren years, Stanford "Godfather of Blackjack" Wong began his tournament career. He wrote a book entitled "Tournament Blackjack", in 1987. He renamed the book "Casino Tournament" in 1992.
Tournament blackjack started creeping back into favor in the 1990′s. The game itself got a mega boost in popularity as online casino's started appearing around 1994. Blackjack became instantly popular online; the tournament scene is steadily growing in stature.
The tournament scene offline began to take off again in 2002 with a Million Dollar tournament, held in the Las Vegas Hilton. They reduced the benefits of card counting by using multiple decks and 30 deal rounds. This format worked well and was adopted worldwide throughout many casinos, including the televised World Series of Blackjack in the Las Vegas Hilton.
Blackjack has also proven to be TV friendly. The game is cheap, easy to film, and exciting to watch. Although not as big, tournament blackjack has the potential to challenge the popularity of tournament poker. It is fairly easy to learn the basics but still has a strong skill factor.
I can only see the popularity of blackjack growing. More and more people want to learn how to play a game where they can develop an edge over the casino. Tournaments are fun and competitive and with Million dollar prize purses available to those who scale the heights, the game is only moving onwards and upwards.