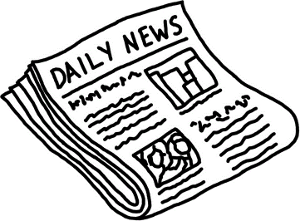 Times Community Newspaper – of Greater Dayton
5/25/2006 2:30:00 PM
By SARAH FOSTER
Special Writer
Roger Foster of Enon, founder of the Miami Valley Backgammon Club, has been playing the game for 25 years.
ENON – For those who want to kick back, relax, or try a new hobby while beating the summer heat then backgammon may be the game for you.
There is a backgammon club in the area called the Miami Valley Backgammon Club. Roger Foster of Enon founded the club in February of 2002.
"I wanted to have a local club because it is fun to play on boards with people instead of online," said Roger Foster.
Foster also said that he wanted to play closer to home, since there were no backgammon groups in the area. There are two other clubs in Columbus and Cleveland. He also added that he started the club because of his interest in backgammon.
"I love playing the game because it is such a relaxing thing and helps me unwind."
The club has monthly tournaments at the Dayton Marriott. The tournaments are held on the second Sunday of each month. The attendance varies at the tournaments, with as many as 12-13 players. In March there were 10 players, said Foster.
Each year there is a Player of the Year Award. This award is based on tournament standings throughout the year.
In the future, Foster hopes to hold a charity tournament that would benefit a local charity.
Foster hopes to see more players come out to the monthly tournaments. In June there will be a free tournament offered. For details, email mvbackgammon@woh.rr.com
Tom Siebold, a backgammon player in the club from Yellow Springs, started playing the game 26 years ago. He learned from his brother.
After learning how to play, Siebold taught a colleague that he used to work with. Although his friend lives in California now, the two still play when they visit each other.
"It's a good way to spend time with friends. Ladies talk at the kitchen table to catch up, while I play backgammon," he said.
His favorite things about backgammon include "the combination of luck and skill involved in the game and having a good time hanging out with the guys."
Jasmine Skapik, a Scotland native, also enjoys the game. She has been playing for 22 years and started in a Greek tavern in Scotland. She and her husband Mark live in Beavercreek, and are new players in the club.
The biggest difference between backgammon in Scotland and America is how noisy the atmosphere is.
"It is much noisier over in Scotland," Skapik said, who plays in two leagues online.
Backgammon is a two-person game that many may not be familiar with. It is one of the oldest board games around. The game was invented during the Egyptian, Greek, and Roman eras, but didn't gain popularity in the United States until the 1970s. Today it can even be played online against players across the world.
It is a game full of strategy, but it is not very difficult to learn. It is a game for all ages to play. If you enjoy chess or bridge, you will probably like backgammon.
Backgammon is played on a board with alternate colorings. It is played with pieces called checkers and two pairs of dice. The object of the game is to get all of your checkers to the opposite end of the board and then begin bearing them off. The first player to bear off all of his or her 15 checkers wins the game. Matches consisting of multiple games are common.
For more information about becoming a member email Foster at mvbackgammon@woh.rr.com.