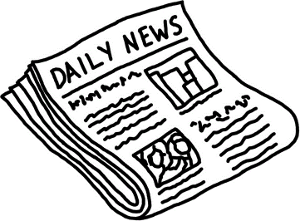 The Games and Casino free slots tournament starts today, March 1, at 6pm (EST) and goes through the last breath of March 31st, 2011. The qualifying window to get free entry into this $250 slots tournament started on February 14th and will go through March 15th. While you still have a couple of weeks to qualify (that is, make a deposit at your favorite participating Vegas Tech casino), you may want to get started sooner in order to work up to a competitive balance.
Featuring Beat the Bank slots, a 5-reel, 25-payline slots game, this free slots tournament will pit players against each other for the highest score. Players will hope to get as many of Beat the Bank's wilds, scatters, free spins, and a chance at that jackpot worth 15,000 coins (now, wouldn't that give a distinct advantage?).
To play in this exclusive online slots tournament, visit any of the selected Vegas Technology casinos listed below via the links we've provided. Only the Games and Casino links will give you entry into this free tournament. All you need to do is make a deposit to be eligible for entry (please allow 24 hours for processing). If you've never played at any of the following casinos, you can also take advantage of their generous welcome bonuses on top of your tournament entry!
Play this tournament at the following reputable Vegas Technology Casinos:
Keep in mind, you can only gain entry into the tournament once, so pick your favorite casino from this list and run with it. More information about the this $250 free tournament can be found on our Games and Casino Vegas Tech Tournament Page. Here you'll find everything you need to know to participate, play, and win.
Thanks for reading this entire blog, but now it's time to stop researching and start playing. Here's to beating the bank!