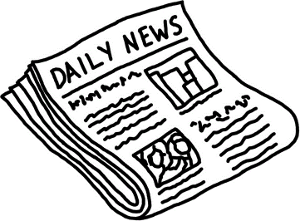 Online Vegas casino is hosting a $200,000 Guaranteed Freeroll Tournament in honor of the American Thanksgiving holiday. Sleeves rolled up and belts loosened on Friday, November 12th, and players are still welcome to dig in and enjoy plenty of the Vegas Technology video slot, Funky Chicken.
The freeroll tournament will continue until Thursday, November 25th (Thanksgiving Day, also known as Fat Thursday–at least at my house).
As a freeroll slot tournament, this Thanksgiving freeroll is completely free to players. All you need to do is register for a real money account (and, thankfully, Online Vegas Casino doesn't require more information than what you can instantly provide). Re-buys are available for $12.99.
In keeping with the thankful and generous nature of the holiday, prizes will be awarded to the top 5,000 players. First place will be awarded $40,000 (Why, yes, that IS a lot of turkey), and the remaining prizes will roll down from there to the 5,000th runner-up. Play for free, and get stuffed with free cash. Now THAT's a holiday.
For more information about featured and feathered slot game, read our full Funky Chicken review.
And, for the record, a turkey can be described as a "funky chicken". For more Thanksgiving-themed slot tournaments, check out our other post this week about The Big Turkey tournament at Millionaire Casino.