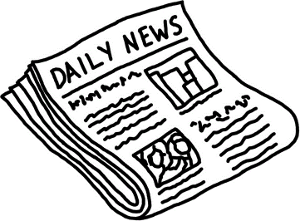 RM Royal Media LTD launches RummyRoyal, the world's first online multiplayer Rummy game. The new website offers advanced gaming software, reliable customer service, and a chance to play an all-time classic card game enjoyed by many with up to four players.
Nicosia, Cyprus (PRWEB) November 27, 2007 — Move over Poker, there's a new kid in town. RummyRoyal (www.rummyroyal.com), the new home of online Rummy games is now the only site that features games for up to four players. Whether playing with family and friends, or players from all over the world, users will enjoy traditional Rummy, the popular Gin Rummy, the preference of the Pros Oklahoma Rummy, or Kalooki, the Englishman's favorite, within the premium gaming environment that RummyRoyal guarantees.
More than 27 million people play Rummy according to a survey of a leading playing card manufacturer, making it the third most popular game in the world. Invented at the exclusive Knickerbocker Club in New York City, it later became the game of choice of the Hollywood Elite. The game was immortalized when Playwright D.L. Cockburn introduced to the stage his Pulitzer Prize winning play, "The Gin Game" directed by the legendary Mike Nichols and initially starring the venerable acting couple Hume Cronyn and Jessica Tandy.
Unlike other card games that are considered games of chance, Rummy is considered by United States law enforcement to be a game of skill and is legal throughout the world. As far back as February 23, 1965, a Federal judge in Las Vegas ruled from the bench that Gin Rummy was a skill-based game after listening to the testimony of prominent players and statisticians. Since then, many have enjoyed challenging games of Gin Rummy and Rummy Cube.
RummyRoyal, launched by the team of seasoned gaming professionals at RM Royal Media LTD, has been live for four months and has become one of the largest online communities of Rummy players, which is growing by leaps and bounds. Both novice and experienced players join the RummyRoyal community each day.
Players new to the website can use the free practice platform or play for real money. RummyRoyal accepts PayPal and all major credit cards. As a special welcome bonus to first time players, all initial deposits up to $200 will be doubled by RummyRoyal and new players will receive an additional $20 if one of their invited guests joins them in a game.
RummyRoyal is a highly secured and reliable online gaming website and maintains a strict fair gaming policy. For more information or to begin playing one of the many Rummy games available at RummyRoyal, visit www.rummyroyal.com
About RM Royal Media LTD
RM Royal Media LTD is based in Nicosia, Cyprus and specializes in creating online, skill-based games utilizing advanced gaming software and technology. RM Royal Media LTD is the sole owner and operator of the popular online multiplayer Rummy website, RummyRoyal (www.rummyroyal.com).