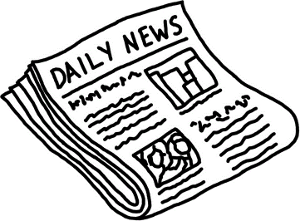 At RummyRoyal.com, the number of registered players is steadily increasing and so is the amount of the cash prizes. Gin players who put their mastery of the game to the test can now win more than ever on the world's first multi-player Gin Rummy website.
Nicosia, Cyprus (PRWEB) May 27, 2008 – On May 31, 2008, RummyRoyal (www.rummyroyal.com) kicks off its highly anticipated $3000 Guaranteed Kalooki tournament. Players from the United Kingdom and across the globe will compete for the cash prize, the largest offered on the website to date. Expected to be the biggest online Kalooki tournament yet, new and experienced Rummy players won't want to miss this exciting event.
Rummyroyal.com has quickly gained popularity by offering a unique and fun online experience. Noted as the first multi-player Gin Rummy website, RummyRoyal offers Gin Rummy, Oklahoma Gin, Kalooki and traditional Rummy games, and an opportunity for players to test their skills against those of Rummy lovers from around the world. The site has quickly grown since its launch, largely due to the number of regularly scheduled tournaments that the site offers. These exciting matches attract players from a variety of backgrounds and skill levels to the website each day.
RummyRoyal's upcoming $3000 Guaranteed Kalooki tournament is one of the most exciting events in the website's history. Kalooki (also referred to as Kaluki or Kalookie) is a popular Rummy game that combines the use of wild cards (Jokers) to add more fun and excitement to the game. One of several classic, skill-based Rummy games, Kalooki has been a longtime favorite in the United Kingdom and North America, and is gaining popularity in other regions as well.
Players new to RummyRoyal.com will enjoy a number of innovative features on the website, as well as special promotions. RummyRoyal.com doubles players' first deposit up to $200 and the site's Royal Stars programs offers awesome prizes for loyal players. The website also offers secure deposits, fast payouts and 24-hour customer service. In the words of one RummyRoyal.com member, "Once you go RummyRoyal, you can never go back!"
To register for the Kalooki tournament on May 31, 2008, or to learn more about Rummy Royal, visit www.rummyroyal.com. A full schedule of all upcoming tournaments and an online Kalooki demo are also available on the website.
About RM Royal Media LTD
RM Royal Media LTD is based in Nicosia, Cyprus and specializes in creating online, skill-based games utilizing advanced gaming software and technology. RM Royal Media LTD is the sole owner and operator of the popular online multiplayer Rummy website, RummyRoyal (www.rummyroyal.com).