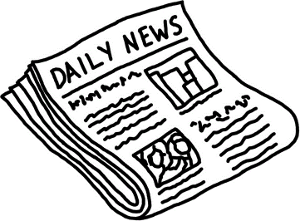 Last week, I mentioned that I'm on an online tournament hunt for games of skill. In other words, games that require more than just pushing the "Spin" or "Deal" button, but that require less than me moving away from my desk. As it turns out, there is an entire online community dedicated to playing both popular and unique skill games, complete with real money prize pools and satisfying bragging rights.
Today I'd like to shine a little light on the game of Backgammon. Some may remember Backgammon as the game John Locke played while on the beaches of Lost. He describes the game to Walt as, "Two players. Two sides. One is light and one is dark." At that moment, those of us who have never heard of the game wanted to play it, especially if it unlocked the mystery that became the Lost mega-series.
Want to relive the moment? Watch it here: Locke and Backgammon
Like most games, Backgammon is an exciting blend of skill and luck. Quite possibly the oldest game in the world, Backgammon has been won and lost through history charting as far back as the ancient Greeks and Romans. Largely unchanged since the dice were made of bone (with the exception of its name and the addition of the doubling cube), the game of Backgammon has now been launched into the future with more games and tournaments being played online every day.
Backgammon is a game of checkers (the pieces, not the game) and of dice. It consists of a board with 24 triangles (points or pips) and 15 checkers of two different colors. The object of the game is to move your checkers around and off the board before your opponent does. You'll find detailed set of instructions at BGRoom.com ("Where BG is the name and Backgammon is the game") as well as at Game Colony, where you'll find backgammon and a whole host of other skill games.
Right now, several online backgammon sites are offering promotions, tournaments, and deposit specials that can turn your novice skills into cash. For instance:
PartyGammon.com is now offeringa 50% deposit match on your first deposit.
Play65.com is currently offering a 40% deposit match, plus $.10 stakes for those new to the game.
BGRoom.com offers a 30% deposit match, plus $5 free!
All three of these exclusively backgammon rooms feature freerolls, regularly scheduled tournaments (hourly, daily, monthly, etc), chat rooms, prizes, etc. Think of it like the bingo of skill games. Join a new brand of online gaming community or get your feet wet for free.
While the game of backgammon may not be as poetic as John Locke made it sound, it did indeed provide an interesting symmetry for those players on the island. Whether they played pieces that were light or dark, the question always remained who could gather up their forces and leave the board.