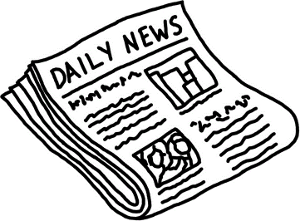 iGaming
GameAccount Double Treat for GIGSE 2006
15-05-06
May 15th, 2006 (London, UK) – GameAccount, the world's largest integrated network of skill-based person-to-person (P2P) games, will unveil leading products and innovations at this year's GIGSE Global Interactive Gaming Summit & Expo taking place in Montreal, Canada from the 16th-18th of May. GameAccount will be introducing 2 new key products, RedHotRummy.com and Red Hot Partners:
Red Hot Rummy: RedHotRummy.com is the world's first dedicated non-download Gin Rummy site. With superb 'poker-style' 3-D animations and browser-based game play, this classic "Thinking Man's Poker" is due an on-line comeback and GameAccount are tipping it as a serious contender for 2006.
Dermot Smurfit, Marketing Director at GameAccount: "Gin Rummy is a perfect fit for operators looking for a strong, rake-based revenue generator to slot into the popular Poker culture and mindset. It is a highly marketable, easy-to-learn product that regularly attracts serious money. All Poker players are potential Rummy players and we know there is crossover."
Red Hot Partners: Red Hot Partners is the Skill Game Affiliate Network. The network has already signed-up several leading global Casino affiliates and offers competitive tiered CPA (cost-per-acquisition) structures in return for the promotion of high-value P2P Skill Games such as Gin Rummy and Skill Blackjack Tournaments. With market restrictions and competition biting, Red Hot Partners offers new channels for deal-hungry affiliates.
Lee-Ann Johnstone, GameAccount's newly appointed Affiliate Marketing Manager believes that, "Skill Gaming is definitely underexposed in the market and by building Red Hot Partners we are both creating company value, as well as fulfilling a need for a basic, yet highly rewarding Affiliate structure aimed straight at Casino affiliates."
These developments come hot on the heels of GameAccount consolidating their position as leading supplier to the online sportsbook and casino industry and other blue-chip destination sites. The company has announced partnership deals with the prestigious Racing Post, Guardian Media Group and the SPILL Group's Skill Game media network in the past two weeks.
With an established product range of over 20 games and products, including popular skill-based derivatives such as Tournament Blackjack, Three Card Poker and other card variants alongside multiplayer Gin Rummy, 8-Ball Pool and Backgammon, GameAccount's products offer multi-currency options, multi-lingual seamless log-in facilities and full 'back-end' integration, setting a new standard in online skill gaming technology.
GameAccount has specially developed their products to appeal to the serious player looking to take part in P2P competition for high stakes; at the same time, opening an important new, incremental profit stream for the commercially-astute operator.
You can talk to the experts from GameAccount about these new developments by visiting Stand #725 at the GIGSE conference and exhibition.