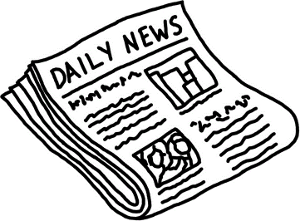 On October 22, Paddy Power Games made history by adding 24 new games to its line-up–all within the span of that day. To celebrate such a momentous occasion, they started to go a little crazy and launch a promotion as well: the Paddy Power Games 24/24 Marathon Madness.
Featuring a different newly launched game every day,the 24/24 Marathon is a points rally to the finish. Opt in and play all your old favorite games, your new favorite games, and, most especially, the Game of the Day (today's is Chests of Plenty). Every credit wagered counts as a point, and every credit wagered during the Game of the Day counts 3x.
Points will be tallied and 24 winners will be determined at noon on November 16, 2010. A total of €/£ 50,000 euros in cash and free bets is at stake. Even if you don't place, as long as you've Opted in, you'll be entered into a drawing to win €/£ 24 in free bets (and 76 players will walk away with this prize).
Each day, players will also get an opportunity to win a Game of the Day drawing. Not only do you accumulate the points for your wagering, but if you meet the minimum wagering requirement (€/£ 24), you'll be entered into a drawing for each €/£ 24 you wager on the Game of the Day. In today's drawing, for example, you can win one of ten free bets worth €/£ 240!
If you've never stopped by Paddy Power Games, you'll be impressed by the amount of games available. Paddy Power specializes in small stakes wagering as well as odds on non-sporting and novelty markets–like the outcome of your favorite television shows and the latest election. Paddy Power Games is also on the ground with 319 retail outlets around the world (and by "world", I mean mostly in Ireland, Northern Ireland, and the UK).
If you're looking for something new, chances are Paddy Power Games will have what you're looking for.
A little FYI: Since the promotion is fairly new, don't go by the tickers at the top of the promotional banner. At one point my ticker was actually increasing the amount of "time left" (which would be wonderful, of course, but still wrong). Can you blame them, though? They put all their efforts into creating the games.