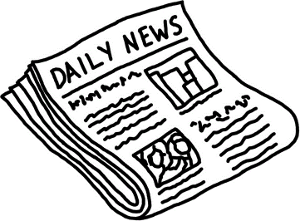 There's always stories about people losing their possessions and ruining their lives through gambling addiction so it was nice to read an article that highlights good news about online gaming. PRNewswire carried an article about just such a situation…
Nowadays, tragic stories about people losing their livelihoods and families fueled by excessive gambling are dime and a dozen…well, what if it were the other way round? What if you could make a small fortune and find a partner playing online money games?
It takes a few ingredients: first find a vibrant, like-minded community to meet, interact, laugh and flirt with. Mix that with a pinch of risk and finally add the all-important killer spice: the ability to make some serious money.
"Sociable yet competitive games like online Backgammon and Gin Rummy really bring out the personalities behind the screens. When you compete live against other players, you are really exercising all your skills and emotions, you're not just pressing a button or choosing some random numbers." says Damian Smith, customer manager, player mentor and romantic go-between at www.gameaccount.com – a global skill gaming site that offers live multiplayer games lobbies and chat rooms. "We've already had 2 marriages, one between two Bulgarian Backgammon players who met on GameAccount.com! I think that gaming prowess combined with the power to make money certainly gives off a sexy aura to both men and women. I've been privy to countless romantic rendezvous' arranged across whole continents."
So who are the most romantic? "Well, our Turkish players have a whiff of manly arrogance and charm that seems to do wonders and vice-versa British women possess the kind of humour that appeals to many men. There's some frankly raunchy banter!" notes Damian.
And what binds them? "Undoubtedly, competition and the ability to share the experience of winning serious money – we've got lots of existing couples who between them are making GBP10,000 to GBP30,000 a year – tax-free!" he adds.
The secret seems to be that players play games like gin and blackjack head to head not against the 'house'. They know who they're playing and can engage them in chat before, during and after the games and tournaments. "Sometimes it's like a big family and sometimes like a singles party", remarks Damian. That's the dating game it seems.