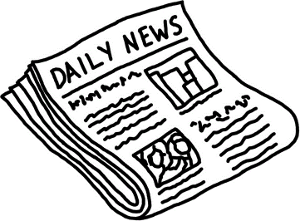 With Jadestone being a leader in development of fully managed online games including the well known GamArena skill game network, and Netlog being the leader in social networking in Europe with a 35 million player base, this will be great for everyone who loves multiplayer skill games.
3 December, 2008 (STOCKHOLM, Sweden) – Netlog, Europe's leading social networking platform, and Swedish online game developer Jadestone have joined forces to bring innovative new multiplayer games to the Netlog online community.
Thanks to Netlog's use of Google OpenSocial API, the games will be fully integrated with the social networking platform. Users can therefore play games directly on Netlog – without having to create an extra account on Jadestone's GamArena – and enjoy an instant gaming experience.
One game available to Netlog users will be Scarab Solitaire, which pushes the boundaries of the Solitaire concept. An ultimate test of skill, Scarab Solitaire is an Egyptian-themed card game that pits players' strategy and hand-eye coordination against the clock – and against other Netlog members.
"Scarab Solitaire is one of our most popular games and continues to appeal to players regardless of their location," said Robert Henrysson, CEO of Jadestone. "Netlog is one of the fastest growing social networks in Europe and around the world, and is constantly improving the online experience of its young and dynamic community. It is also a place where users can have fun – and we're delighted to be able to enrich their experience."
Netlog CEO Lorenz Bogaert added: "We are very happy to work with Jadestone in making Netlog a place where our members can spend even more time having fun. Jadestone is a creative company with plenty of experience in social gaming, so we're pleased they can share their games with our users."
The games will be played on a 740-pixel application canvas. Jadestone GamArena can now be found on Netlog through a brand page – where the company can directly interact with its fans – as well as through an application page, where it can integrate its newest games with the Netlog platform.
Skill games are always fun and get your mind working. With these to combining you are in for a real treat!