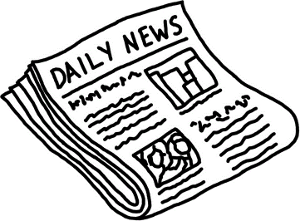 Top video game publisher Codemasters signs exclusive partnership with SkillGround(TM)
TORONTO, ONTARIO–(Marketwire – June 28, 2007) -
Attention: Business Editors, Lifestyle Entertainment, Assignment Editors
Groove Media Inc. is proud to announce that its wholly owned subsidiary, SkillGroundTM has signed an exclusive license with leading video game publisher Codemasters to bring the top racing title ToCA Race DriverTM 3 to its proprietary broadband gaming platform, www.skillground.com.
SkillGroundTM is the world's most rewarding online arena where people of all skill levels can play real video games for fun or cash prizes in a secure and fair environment.
"We're thrilled to bring Codemasters' phenomenal racing franchise to SkillGroundTM. ToCA offers a huge variety of racing options from arcade-style go-karts and lawnmower racing to open wheel F1-level competition. ToCA Race Driver 3 is an exceptional game with something to offer every level of gamer, which makes it a perfect fit for SkillGroundTM," said Jon Walsh, CEO of Groove Media. "This marks the first in a series of great games from Codemasters and other leading publishers planned for SkillGroundTM in the coming months."
ToCA Race Driver 3, launched in 2006, has earned acclaim from gaming media for its highly realistic game play. The game's explosive visual effects and exciting selection of motorsport disciplines, cars and track styles have earned a huge global following since its 2006 debut.
"For Codemasters, bringing ToCA Race Driver 3 to SkillGroundTM means taking a great game to a new platform with increasing popularity and incredible potential. It's an innovative way to deliver an amazing new experience for gamers," said Peter Chan, Business Worldwide Development Manager for Codemasters.
About Codemasters
Codemasters is a leading developer and publisher of best-selling interactive entertainment products for a global audience across multiple gaming platforms and channels. Established in 1986, the company's dominant brands include DiRT, Overlord, Clive Barker's Jericho, Colin McRae Rally, TOCA Race Driver, LMA Manager, Brian Lara Cricket and Operation Flashpoint. Codemasters is headquartered in Southam, Warwickshire UK, with North American operations based in Burbank, Calif. The company also maintains operations in Germany, France, Spain, and Benelux.
More information about the company and its products is available online at Codemasters.
About SkillGroundTM
SkillGroundTM is the world's first online video gaming site where you can play real videogames for cash prizes or just for fun. SkillGroundTM offers a variety of retail-quality titles available for free download to play online. These include WarPath, Close Quarters Conflict, L.A. Street Racing, and Kung Fu: Deadly Arts. SkillGroundTM will release Ultimate Tour Golf, its highly-anticipated, visually stunning golf game, and other leading third-party titles later this year.
About Groove Media Inc.
Headquartered in Toronto, Canada with offices in Dublin, Ireland, Groove Media Inc. is a global publisher and developer of interactive entertainment software. Groove's mission is to revolutionize the video gaming industry by combining traditional video games, skill gaming and e-commerce.