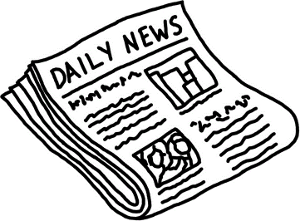 The Open Press
Published on: June 19th, 2006 12:03am by: gcshu1
Newport Beach, CA (OPENPRESS) June 19, 2006 — GameColony.com, a premier provider of tournament-quality, competitive multi-player games of skill announced today that it has entered into an exclusive online affiliation with American Cribbage Congress ("ACC") to leverage its expertise (in their respective online/ land-based fields) by forming an alliance to provide a fun and fair place to play Cribbage online and to compete in online tournaments. Under the terms of this agreement, GameColony.com will provide co-branded online gaming content to ACC, and the two firms will share the revenues generated from hosting online matches and tournaments.
ACC selected GameColony.com as it searched to replace Microsoft Zone, which discontinued its online Cribbage this June. GameColony.com spokesman stated, "Cribbage is a significant and exciting game for our online community at GameColony.com. Our partnership with the American Cribbage Congress makes a natural and mutually beneficial fit and serves as a validation of our state-of-art technology and the growing popularity of our competitive-gaming content.
Robert Milk, ACC Internet Commissioner, added: "GameColony.com online Cribbage sets the standard for quality, security, integrity and reliability. The Site offers a robust, competitive and fun environment to play. Because of this, many of the most competitive cribbage players in the U.S. and abroad already share respective services of ACC and GameColony.com"
At GameColony.com, all skill-based games, including Cribbage, are conducted in a secure environment on a 24/7 basis. The games were developed with the latest Java technology, which allows players to launch them from most Internet browsers in just a few seconds. GameColony.com acts as an independent tournament host and leaves the outcome of every game in the players' hands. Participants never play against 'the house' and there's always a winner based on one's skilled performance.
GameColony.com employs a number of proprietary algorithms to enhance the overall skill component of its classic online Cribbage game and provides the highest level of security available on the Internet. Additionally, Game Colony's online Cribbage application was developed with the latest Java technology, allowing players to launch the game from most Internet browsers in just a few seconds.
Spokesman commented: "With no lengthy downloads, no subscriber fees and the allure of instant cash prizes, we have created an enthusiastic, competitive and very active online community. The types of tournaments that we currently offer are Swiss, Mini-tourneys and Double/Single-elimination. We have replicated the real-world tournament-playing environment by utilizing a standard ELO rating system, reflecting players' skill level. All tournament games are recorded and players' rating statistics are kept current. We act solely as an independent tournament host and leave the outcome of every game in the players' hands."
About GameColony.com
Established in 1999, California-based GameColony.com is an Internet provider of universally popular, competitive multi-player games of skill. The company offers a world-class online gaming destination where, just as in land-based tournaments, players pay an entry fee to compete for cash prizes. 20 real-time games of skill are currently available at GameColony.com including: Solitaire, Pyramids, FreeCell, Cribbage, Canasta, Pool, Darts, Gin Rummy, Backgammon, Mahjong and Dominoes.
GameColony.com fee-based tournaments are designed as interactive competitive online entertainment for adults and are restricted to individuals of legal age in their respective jurisdiction. Players must also meet criteria for location eligibility in order to participate.
For more information on GameColony.com, please visit the web site at GameColony.com
About the American Cribbage Congress
ACC, established in 1980, is a non-profit organization dedicated to making the game of cribbage fun and fair for people of all ages. To this end, the Congress sponsors over 150 sanctioned tournaments a year through out North America. Every February, the ACC holds their Tournament of Champions and the JPW/ACC Open in Reno, NV. The JPW/ACC Open is the world's largest cribbage tournament with over 1000 peggers competing for top honors.
A standardized rules and scoring system has been established with players earning points for their performances though out the season. Statistics are maintained each year and lifetime awards are also presented. Any one earning 2,000 lifetime points is honored as a Master player; 4,000 points earns Grand Master; and 6,000 are needed for Life Master status.
In addition to the tournaments, ACC members also receive a monthly magazine, Cribbage World, which keeps members in touch with what's going in the world of cribbage. Included are recaps of tournaments around the country, schedules and point standings as well as interesting stats and asides.
For more information on the ACC, please visit the web site at www.cribbage.org