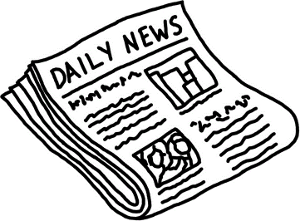 As a keen blackjack player, I know the game can be beaten. Blackjack is all about hedging your bets. Ignore all the get rich quick schemes, the Martingale strategy, etc. If you want to learn how to become a productive poker player, I advise you to take a look at Statjack™.
Statjack™ was launched today. It originates from London, England. The home of English comedian Harry Enfield, made famous for his quote "Loadsamoney". I am a wealth of useless information but I quote Harry because he was a legend blackjack player, pre-fame. He made over £500,000 playing blackjack in the UK and was banned from almost every casino in London. I tried googling it but to no avail. Take my word on this fact, and if you feel the need to comment, feel free. Before I go on a rant on Harry Enfield's legendry status in the blackjack underworld, I'll move back to Statjack™. I know the game can be beaten and Statjack™ will point you in the right direction.
Don't get me started on blackjack systems. Most of them are a waste of space. Statjack™ is offered through Casino Cantor, an upcoming online casino. The program will give you real time assistance on how to play your cards, the card counting process, and basically how to shift your edge away from the casino.
The Managing Director of Cantor Gaming stated : "We have lots of serious players at our casino who find the thrill of blackjack an unmatched experience. We wanted to create a way for all blackjack players to enjoy this same level of thrill and that's how Statjack™ was born. During the design process we added exciting new bets allowing players to bet on the Dealer's hand – these bets have become very popular with high rollers and new players alike."
Online casinos are notorious for offering the world. It is us against them. They do not need to give us tips on how to beat them. I was reluctant to give Cantor Gaming the time of day. On reflection, I think they are doing a great service. I have been a blackjack player for many years. I play on live casinos and one of my pet peeves is playing alongside someone who is throwing their money down the drain. To make it worse, sometimes I make a perfect play, only to see them take a card, which would have bust the dealer to let us all win. I know that example comes down to the luck, and the shuffled of the immediate cards, but in my opinion, the more people use the Statjack™ system the better.
For newcomers to blackjack, there is the "basic strategy" feature. This is a good place to start. It will educate you on how to play the game. You will have a virtual pro guiding you through you game. This assistance will help you by showing you the probability of winning or losing your hand. To come to a conclusion, all you need to do is roll your mouse over your Hit button. By doing this you will see the probability of a winning or losing hand.
Statjack™ offers other useful statistics such as a percentage of other player results at Cantor Casino, who have opted for that particular play. If you want to compare it to the game "Who Wants to be a Millionaire", you have the option to ask the audience, or phone a friend.
Once you are comfortable with the basic strategy, I will happily sit down next to you during a live blackjack game, knowing that you are not the loud mouthed, Hawaiian shirted, sun glassed, loud mouth, who just busted the table. Phew! I thought I was going on a rant there. Deep breath, ahhh.
To move on, Statjack™ has a thing called the 'Card Tally'. This sweet little feature will let you know the value of the cards left in the pack. It also offers you the probability of receiving your cards. When I play, I play on margins. I want to know what is coming out. It's not a perfect science, but the more you practice, the more chance you have of beating your enemy, and that is the Casino. Don't worry about the dealers, they want you to win.
Dealers in a live casino do not earn commission. When you win, they get an easy time. I always refer to live games because if you can't beat them, you will have no chance beating the online casinos. Use Statjack™ to improve your play and discard all the spam emails promising you $25,000 wins by using their simple(paid) systems.
With your own personal online calculator you can play at your own pace without any tiresome delays. If you are not statistically minded, you will benefit through experience and practice. Many of the old school professional poker players know, by experience, how to play the correct hand at the correct time. They have done this by developing programmed minds. Playing online is much quicker and your learning curve is, to put it grammatically wrong, the curviest. If you are a little apprehensive about your own mathematical analysis, all is not lost, you can still use the old school method of observation.
As a live player, I never had the chance to bet on the dealer's hand. Statistically that puts me in a twist. Statjack™ offers the opportunity to bet on the dealer's hand. On calculation, this is better than taking a standard insurance bet. If you are stuck with an iffy hand, turn the tables and bet on the dealer's hand.
Statjack™ is fairly easy to use. If you are a bit uneasy about all this new online technology popping up, don't worry, the program is fairly easy to pick up. The graphics are clean, the program is easy to navigate, and more importantly, you have all the information you require to become a competent blackjack player.
With Statjack™, you have all the basics required to become a competent blackjack player. Additional features include, card history, hand history and dealer statistics. With the additional information, it's up to you whether you want to improve your chances of winning. I recommend taking every opportunity presented to you. If you do, at least you won't be the loud mouthed, Hawaiian shirted, sun glassed, loud mouth who just busted the table. If you really want to be that pest, ignore all the information presented and take the dealers side bet. If I see you it will be with a drink in our hands in a merry mood, not at the live blackjack tables.