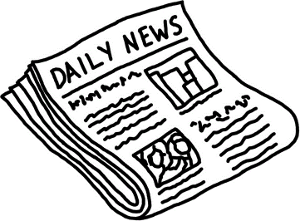 I'd be remiss if I failed to write a post this year to commemorate PacMan's 30th birthday. Created May 22, 1980, PacMan revolutionized video games as we know them, and by "revolutionized" I mean "created". While we may no longer play games a la arcade like we used to, we still love our nostalgic games with a twist for new technology. And now you can actually win money while playing.
Enter Buckman from Game Colony.
Make no mistake, Buckman is about as PacMan as you can get without infringing on copyrights. You won't care so much about the name or the fact that the ghosts are being played by Red Spiders. The "Power Pills" are still in every corner, the "Yellow Dots" still line the paths of the maze, and that chunk of cheddar is still missing from Buckman's wheel-like body.
Buckman Tournaments are arcade-style, which means you can play and compete against players from around the world by attempting to get the high score. . To be exact, there are two types of Buckman Tournaments offered by Game Colony:
Jackpot Buckman Tournaments: These tournaments run at determined start and end times. Progressive Jackpot Buckman Tournaments feature a prize pool that grows with each participant, so the more competition you have, the bigger your winnings will be when you crush them all. You'll always have access to the current Progressive Tournament prizes and its distribution (which will vary depending on the number of participants).
Instant Prize Buckman Tournaments: These tournaments are range in size from head-to-head to up to 10 players. Featuring a guaranteed prize, these Buckman tournaments are battle-to-the-death; the last player standing wins. Winner gets the guaranteed prize pot, the amount of which can vary (but, as a guaranteed tournament, you'll know the prize going in).
Think you have what it takes to make your high score work for you? Play Buckman at Game Colony and see what you're missing (aside from a lot of cash potential).