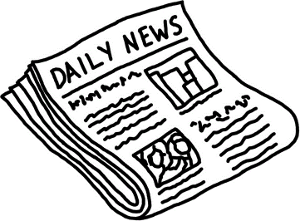 GIBRALTAR, May 15 /PRNewswire/ –
- The Gaming Club Sportsbook's new site is launched to provide the most comprehensive betting opportunities, ranging from the World Cup to Big Brother Belle Rock Entertainment today announced the launch of The Gaming Club Sportsbook's new site, taking a success and turning it into a phenomenon. Catering to the entire community of live betting fans on the net, the online sportsbook will offer punters the opportunity to wager on virtually everything worth betting on, ranging from major sporting events to reality television. If punters can conceivably place a bet on it, then they can assuredly place a bet on it at The Gaming Club.
Thrill seekers on the Internet will already be familiar with Belle Rock Entertainment's reputation for quality casino and poker play and The Gaming Club Sportsbook's status as one of the top live betting sites around. That dedication to excellence is being pushed even higher with this new site. The Gaming Club Sportsbook has a simple to navigate interface, competitive odds, and one of the most comprehensive and advanced security systems around, all to ensure that punters have the best possible experience when placing bets.
Additionally, The Gaming Club Sportsbook offers a variety of deposit and withdrawal options to maximise ease and accessibility for each punter. Debit and credit cards including Maestro, Visa and MasterCard along with Electronic Bank Transfers are available for punters as deposit options. For withdrawal options, punters can utilise their Maestro and Visa debits cards, Electronic Bank Transfers, cheques and Visa credit cards. All of this means that if bets are placed in pounds, winners will get paid in pounds, and those winnings can be immediately transferred to the punter's debit account.
"From the number of bets and punters we had previously at The Gaming Club, we knew that we had created a truly great sportsbook. But we also knew that we could do even better," said Tim Johnson, Chairman of Carmen Media Group, owners of The Gaming Club Sportsbook. "This new site pushes the boundaries, bringing our punters the latest in online gaming software."
About Belle Rock Entertainment
Belle Rock Entertainment (http://www.bellerockentertainment.com) is a group of online casinos and poker rooms. It is owned by Carmen Media Group Limited, based in Gibraltar and is one of the most experienced and trusted online gaming operators in the world. Over the past 10 years, the various brands within Belle Rock Entertainment have become synonymous with exciting entertainment, the most advanced games and the biggest promotions. All of the Belle Rock Entertainment's online casinos carry the eCogra Players' Seal of Approval which testifies to fair play and responsible gaming, as well as secure and timely payouts. The group's major brands include Riverbelle Online Casino and Online Poker (http://www.riverbelle.com), The Gaming Club Oline Casino and Online Poker Room (http://www.gamingclub.com), Jackpot City Online Casino (www.jackpotcitycasino.com) (http://www.jackpotcity.com) and Lucky Nugget Online Casino (http://www.luckynugget.com).