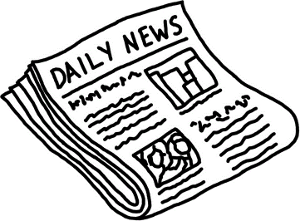 I keep coming back to online Backgammon every time I go to write this blog. There are several reasons for it:
There are a lot of great online Backgammon tournaments and online Backgammon sites that feature solid competition, fun interactions, and well-executed software.
Backgammon has been called the world's oldest game for a reason–people can't stop playing it. If you haven't started playing the game that is better than online checkers and more social than Internet chess, then I haven't done my job effectively.
There's only so much you can say about Darts and Rock-Paper-Scissors, as worthy an online Skill Game as they are.
Games and Casino has a ginormous spread of Backgammon Rules and Strategies, and it's a shame we really don't get to brag out it.
There are so many ways to play with online Backgammon into the blog title. Backgammon for more, Baby Come Backgammon, Backgammon to the Future. Don't roll your eyes, I'll probably use these!
And I wasn't kidding about the software. Those of you who may be used to playing "games of chance" may overdose on Flash on occasion, but occasionally it's nice to play a game that really uses your mind and, as a game of skill, is legal in most places. It's even nicer when you can do it without breaking (or wanting to break) the software it's played on. Places like BGRoom Backgammon and Party Gammon feature downloaded software so true-to-life, you'll have to pinch yourself to make sure you're really competing against players around the world. There may be other things you could be doing in the middle of the night, but playing backgammon online at Play 65 with your new friends requires far less stretching.
If you do want to get limbered up, you'll want to check out our hot and sweaty Backgammon workouts. Learn What You Need to Know Before Playing Backgammon as well as the various online Backgammon Games available.
With such a large international following, I might even be so bold to say that Backgammon could very well be the new Bingo of online gaming, certainly of online skill tournaments. Who's going to prove me wrong?