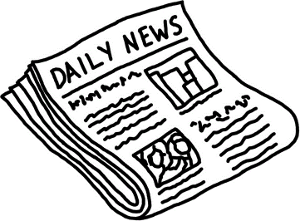 With skill games becoming more and more popular, this is good news for GameAccount. It means more people that count are recognizing the importance of skill games.
LONDON, June 3 /PRNewswire/ — GameAccount, a leading software developerand supplier to the regulated online gaming industry has been awarded anAssociate Certificate by the Alderney Gambling Control Commission. Operatorslicensed in Alderney by the AGCC can now elect to join GameAccount's network,enabling their online customers to engage in playing GameAccount's marketleading portfolio of head-to-head online games including Gin Rummy;Multiplayer Blackjack; Backgammon and Poker Dice. All GameAccounthead-to-head games offer multi-table tournaments together with head-to-headcash games and a suite of compelling side games designed to monetise idleminutes before, during or after multi-table tournaments.
Rank Group's interactive gaming business Blue Square will become thefirst Alderney-licensed operator to launch GameAccount's games in the comingweeks.
Blue Square will become the third licensee eGaming operator in 2008 tojoin the GameAccount Network following membership by William Hill,BoyleSports, PaddyPower, Sportingbet Europe and most recently Stan James andGala Coral.
'We are delighted to receive the Associate Certificate from the AGCCfollowing exhaustive technical due diligence on the GameAccount softwaresuite. We're now open for business to all Alderney-licensed operators seekingto add our unique games to their gaming portfolio. Our software platform andassociated technical infrastructure is now compatible with the majority ofwhite-listed licensing jurisdictions relied upon by the major regulatedeGaming operators in Europe. ' said Dermot Smurfit, Chief Operating Officer.
'Membership of our network offers regulated eGaming operators the benefit of our substantial and continued investment in unique head-to-head gamingsoftware together with access to a significant pool numbering tens ofthousands of active real money players each month. Gin Rummy, Backgammon andour unique Multiplayer Blackjack form a compelling suite of head-to-headgames. In the coming weeks these games will be joined by head-to-head PokerDice and Dominoes together with an upgraded games lobby increasing usabilityfor players and the value proposition for licensees.' said Kevin Dale, ChiefExecutive Officer.
About GameAccount
GameAccount is the #1 head-to-head skill-based gaming provider forregulated sportsbook, casino and poker operators seeking a single-walletskill gaming solution. The company's proven portfolio of dynamic gamesattracts recreational gamers and is the perfect vehicle to build and sustaina broad user audience. GameAccount powers leading online partners such asWilliam Hill, Sportingbet Europe, Stan James, Victor Chandler International,BlueSquare, BoyleSports, and Paddy Power. GameAccount's financial servicesplatform supports full multilingual white-label solutions with seamless loginand real-time exchange rates. GameAccount's multi-table tournamenttechnology, unique to head-to-head gaming, drives longer customer lifetimesand creates superior value from players.
All of you skill game players, get your thinking caps on and enjoy playing your favorite online skill games.