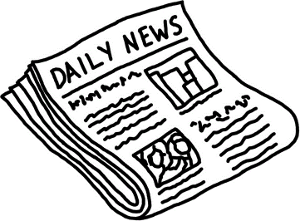 The recent indictments against PokerStars, Full Tilt, and Absolute Poker have left many an online poker player feeling a bit shafted. While some online poker fans may feel a little gunshy after the losing some of the biggest names in American online poker, others feel confident about the sanctity of the game and trust in its online platforms to operate accordingly.
Luckily there are still a lot of US-friendly poker sites still out there, and now that they are out from under the shadow of the poker giants, you can actually find them. Here's a list of some of the best US-friendly poker sites and their current welcome bonuses.
US Friendly Poker Sites Worth Visiting
Bodog Poker not only still accepts players from the United States, it is also one of the biggest sites gathering strength at the World Series of Poker. Bodog has a reputation for being a huge warehouse of poker tips, instruction, and strategy; both new players and professionals benefit from its experience as an online poker icon. Bodog Poker is offering new members a 110% bonus match on their initial deposits.
Cake Poker is on the Cake Poker network, and is another US-friendly poker site with WSOP qualifers and other live tournaments. On its huge list of online poker tournaments are its Turbo Tournaments, which follow a 6 minute blind structutre, and its Lightning Tournaments, which, while offering 10 minute blinds, has higher ante bids which can wipe out your set stack of chips quickly. New poker players get a 110% bonus match (up to $600) on their first deposits.

Accepts all Players
Also on the Cake Network, Intertops Poker offers a huge player platform with US-friendly poker tournaments like the $1,000 New Depositor Freeroll and the $25,000 weekly guaranteed tournament on Sundays. This poker site wouldn't be complete with WSOP-qualifiers, and it has a few of those, too. Like Cake Poker, it offers and extensive player reward program with its own tiered currency that is as good as cash for prizes and tournament entry fees.

Accepts all Players
Patriots of Poker is currently offering new players a very US-friendly poker welcome bonus, a 100% match on your first deposit up to $500. You'll find plenty to spend your money on with its selection of cash games and online poker tournaments, including its $1,000,000 points ladder and Grab-A-Grand promotions. Patriots of Poker is part of Everleaf Gaming.

Accepts all Players
Carbon Poker, along with PDC Poker and Walker Poker, are all part of the US-friendly poker network, Merge Gaming. Carbon is currently offering a 100% match on first deposits up to $600, and has a selection of promotions like the BadBeat Jackpot (currently over $230,000) and a pretty transparent bonus and tournament structure. With its vector graphics and multiple window functionality, this software is as powerful as it is unique.

Accepts all Players
Doyles Room Poker provides US poker players plenty of opportunities to play both a leisurely cash game or a heightened competitive online poker tournament. With its $15,000 Guaranteed Sunday Tournaments (and the various satellites throughout the week) as well as 10% Cashback Happy Hours on Tuesdays and Thursdays, every day offers a little something different and a little something extra. New players get a 100% match on their first deposits up to $200.
There you have it, a list of eight great US-Friendly online poker sites that are happy to provide you places to play your game of skill online.