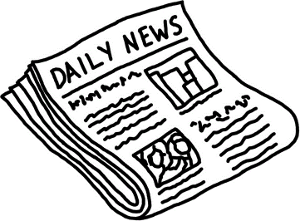 Just what is the UltimateBet Million Dollar Freeroll you ask? Every player at UltimateBet will be given on free shot each month at their Million Dollar Freeroll. Here's how it works:
Until July 15th, UltimateBet is holding daily tournaments that feed into a weekly event. In order to claim your free shot, just load the game and register for the daily tournament of your choice. Top 100 players in each daily event moves to the weekly freeroll and then 75 top players of each weekly freeroll head for the Million Dollar Freeroll to be held July 15th.
But that's not all.
Once you've used your free shot, you can try again by using UltimatePoints that you earn while you play at the tables. You need 50 UltimatePoints to enter the daily, 500 to enter the weekly and 5000 points to enter the monthly events. Of course, if you have 30,000 UltimatePoints laying around, you can use those to buy your way directly into the Million Dollar Freeroll!
So, what can you win?
1st place in the Million Dollar Freeroll wins:

$500,000 in cash
$75,000 worth of entries into land based tournaments
A year's worth of entries into our Sunday Events
A year's worth of poker lessons from Team UB (1 hour per week)
Even if you're not first, there are some great prizes out there just waiting for you to make a claim!
2nd place – $18,000, 1 Aruba prize package, 1 WSOP prize package
3rd place – $8,000, one Aruba prize package, one WSOP prize package
4th place – $8,000, one Aruba prize package
5th place – $5,000, one Aruba prize package
6th place – $5,000, one Aruba prize package
7th through 25th – One Aruba prize package
26th through 30th – $4,000
31st through 50th – $2,000
51st through 70th – $1,000
71st through 80th – $500
81st through 90th – $400
91st through 100th – $300
Which UltimateBet prize has your name on it? You'll have to enter and play at UltimateBettoday!