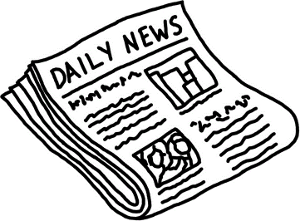 All five commissioners on the Nevada Gaming Commission gave South Point Poker LLC a thumbs-up for its license to operate a real-money, intrastate online poker site. While South Point Poker has been operating a free poker site for almost a year, this official license approval "is an incredible step forward," says Lawrence Vaughan, chief operating officer of the Las Vegas company to the Las Vegas Review-Journal. "It's going to redefine gaming and what the state can do."
Michael Gaughan, owner of the South Point Hotel and Casino, was on of the first Las Vegas casino operators to publicly support United States online gaming. "SouthPointPoker.com proves Nevada is at the forefront of the regulated gaming market. It's a great accomplishment and honor to offer the first online poker room branded by a Nevada-licensed, land based casino property," said Gaughan in a company press release.
South Point Poker proved not only to be an ideal first-license candidate because it was the developer of its own online poker system, it currently holds an interactive gaming license, and it is backed by a Las Vegas land-based casino. The real-money version of South Point Poker is "home-grown in Nevada from scratch, to the regulations," stated Vaughan
South Point Poker looks to be the first approved in a long line of applicants; according to the Las Vegas Review-Journal, companies currently waiting in the wings include Caesars Interactive Entertainment and MGM Resorts International.
While being the first has its perks, it also has its burdens, the foremost being the intense learning curve for everyone involved, including the Commission itself. All customer dealings (literally and figuratively) will be watched closely to ensure proper safeguards are followed. Deterrents to weed out under-age gamblers and problem gamblers will be instigated, as well as precautions to ensure customer identity. "We have to make sure you are who you say you are," Vaughan said. "We'll know if the person playing is the person who is supposed to be playing."
Forums and blogs across the online gambling arena seemed to light up with the news. The Online Players Union and the niche Poker Forum at GamesandCasino.com were just two of several forums bubbling over with what this could mean for America's favorite card game.
For the time being, players will have to wait until the launch date, set for sometime in mid-October.