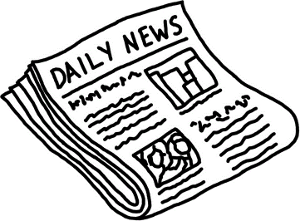 If you've ever played poker online, even just for fun, your skin can't help but tingle at the thought of the World Series of Poker. For 42 years, the WSOP has grown from just six poker players to more than 70,000 competitive entrants. This year, the 2011 WSOP dwarfs past competitions with over 58 different events and the a prize pool climbing to well over $180,000,000.
With numbers that staggering, poker becomes so much more than a game of strategy, rigid facial expressions, and sheer nerve; it becomes a way of life (and means to make a living).
True to form, ESPN will cover the entire event as both online poker players and live poker pros join together to vie for the coveted WSOP bracelet. cameras for poker's most prized possession – a WSOP bracelet. Tournament buy-ins will span from $500 to $50,000 per event, so if you're an online poker player looking a bit of the action, the most affordable way to start is through online WSOP satellite qualifiers.
Here's a list of what we found to be the best online poker sites to qualify for the 2011 WSOP:

Accepts all Players
Cake Poker: Cake Poker is offering two different prize packages, a $2,500 "Vegas Spree" package for the winners of its WSOP Sit-n-Go tournaments and a $13,000 "Main Event" packages for the winner of its Multi-Table tournaments. With poker satellites starting as low as $1.10, Cake Poker offers the American Dream of earning a living through playing poker by starting from virtual scratch. Packages can be won multiple times and can be combined to fund your WSOP experience.

Accepts all Players
Bodog Poker: Bodog Poker seems to have reinvented itself recently to be a 2011 WSOP powerhouse. As we mentioned in our recent Bodog Poker WSOP Qualifer post, players who win a WSOP seat through Bodog Poker will go with a $12,000 prize package that includes a $10,000 buy-in to the main event as well as $2,000 in travel and spending money. Like Cake, online poker players can play through the ranks for as little as $1.10. For those players higher in cash and lower in time, there are also tournaments offered with higher buy-ins (as high as $500) and quicker access to a Main Event seat.
Crazy Poker: While not conventional, Crazy Poker, which operates on Microgaming software and is available to players outside of the United States, has also put together two compelling WSOP qualifier packages, a "Wild West Package" and a "Triple Chance Saloon Package". While each grand prize is worth €7,500 and both include a decadent 10-night stay at the premier Palazzo hotel, the "Wild" package focuses more on the Vegas experience and a selection of smaller WSOP tournaments (with buy-ins worth a total of $3,000) and the "Triple Chance" is more poker-oriented with a $5,000 buy-in to the WSOP Triple Chance (Event 50). Daily feeder tournaments for both WSOP Prize Packages start at €9.
Hollywood Poker: If you're looking for sheer volume of prize packages, Hollywood Poker has quite a list. Offering 9 WSOP Main Event packages worth $14,000 each (including the $10,000 buy-in) and 36 side event packages worth $3,600 each, Hollywood Poker sends its winners off in style with nights at the Venetian Palazzo hotel, travel accomodations and spending money. Getting the chance to win even more cash is just a cherry on top. Satellites are going on now, and include a rare WSOP freeroll qualifier, where you can win one of those generous prize packages without spending a dime.
Full Tilt Poker: With buy-ins ranging from $1 to $1,000 and with 150 seats up for grabs, Full Tilt Poker may have the most dynamic of WSOP satellite qualifiers. Not to be outdone by Hollywood Poker, Full Tilt is offering 50 WSOP Main Event seats for free in its $10,000 Prize Package Race to the Main Event promotion. Its other WSOP tournaments include guaranteed prize packages worth $12,000. Full Tilt's WSOP promotions page is also one of the most organized out there, with enough detail to convince wavering online poker players to take a shot at the big money. Full Tilt is an established and reputable site that has the bankroll to offer larger promotions; however, it will also lure the more experienced poker player, so come with your game face.
I know I'll be chastised for not including the largest online poker site in the world, but PokerStars doesn't seem to have updated their website with all the 2011 data (I guess they want to hang onto their bragging rights as long as they can; last year's winner, Jonathan Duhamel, was a PokerStars-sponsored WSOP player who took home almost $9,000,000 in prize money). As soon as their tournament and promotions pages are updated, I'll link to a fresh post.
In case you didn't know why there were so many"*'s" following nearly every WSOP online qualifier, the World Series of Poker is actually a trademark of Harrah's License Company, LLC and its affiliates. Make sure to read the fine print for every online qualifier so you know your rights and limitations as a player.